148 Indian universities make it to QS World University Rankings: Asia 2024; IIT-B best in India
The QS World University Rankings: Asia 2024 highlights India's emergence as a leader in research volume, with 148 ranked universities, while emphasizing the overall progress and excellence of Asian higher education institutions.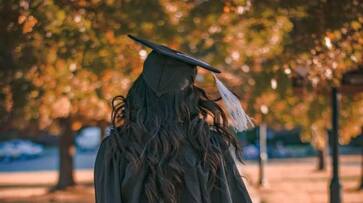 India's universities have excelled in the latest QS World University Rankings: Asia 2024 in terms of research volume, with seven of them securing positions in the top 10 nations for Papers per Faculty. This achievement underscores the country's commitment to advancing research capabilities and contributing to the global academic community. India also finds mention among countries having a high proportion of staff holding PhDs.
With an impressive representation of 148 ranked universities, India stands out as the most represented nation in Asia. This significant increase of 30 institutions from the previous year signifies India's dedication to enhancing its academic standards and research quality.
IIT Bombay is top Indian institution
Two prestigious Indian institutions, namely IIT Bombay and IIT Delhi, have earned places in the top 50 list of the QS Asia University Rankings. IIT Bombay has claimed the top position in India, securing the 40th rank across all of Asia, while IIT Delhi stands as the second-highest-ranked Indian institution, holding the 46th position overall.
The ranking methodology closely resembles that of the QS World University Rankings, incorporating familiar indicators and adjusted weightings to assess the academic excellence and standing of universities across Asia.
These indicators encompass various aspects, including academic reputation, employer reputation, faculty-to-student ratio, international research networks, citations per paper, papers per faculty, staff with PhD qualifications, proportions of international faculty and students, as well as the participation of inbound and outbound exchange students.
Peking University: Asia's Best University
Peking University maintains its prestigious status as Asia's best university for the second consecutive year, highlighting China's continued dominance in the higher education landscape. The University of Hong Kong and the National University of Singapore closely follow in second and third place, respectively.
Mainland China closely trails India with 133 ranked universities, solidifying its position as a major player in the Asian higher education scene. Japan, with 96 ranked universities, maintains its strong reputation among employers and academics, further emphasizing the diversity and quality of education available in the region.
857 Institutions from 25 Countries
The QS World University Rankings: Asia 2024 encompassed 857 institutions from 25 countries and territories, including 149 newcomers, showcasing the region's commitment to academic excellence and research innovation.
Other countries in Asia also made significant strides in their higher education efforts. Singapore's universities garnered recognition for their research impact and internationalization efforts. South Korea demonstrated academic excellence, with two of its universities rising to the top 10. Malaysia received accolades for its outstanding internationalization endeavors, while Iran led in research productivity and the proportion of staff holding PhDs. Indonesia and Thailand excelled in the percentage of International Faculty, while Vietnam achieved its best performance in employer reputation.
Last Updated Nov 8, 2023, 9:32 PM IST