X is now worth $19 billion, less than half of what Elon Musk paid to buy it
X, the platform formerly known as Twitter, is worth less than half of what Elon Musk paid for it a year ago. Restricted stock units awarded to employees value the company at $19 billion, or $45 a share. A year ago, Musk bought Twitter Inc. for $44 billion.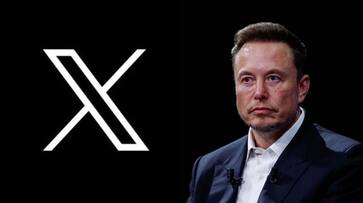 One of the major stories of the year was Elon Musk's acquisition of Twitter in late 2022. The microblogging site was having financial difficulties at the time due to declining stock prices and declining ad income. Musk said that the price he paid for it was not worth it. He immediately started implementing significant changes, though, in an attempt to turn Twitter around, with the goal of turning it into a "one-stop shop" for financial services.
However, now, one year after Elon Musk acquired Twitter (now X), its value has plummeted by more than half. When X workers received their stock awards on Monday, it became clear that the company's value had dropped from $44 billion—which Elon Musk had spent to acquire the business—to $19 billion. Elon Musk paid $54.20 per share to purchase Twitter, while X workers received $45 a share, according to an internal memo seen by The Verge.
Also Read | Big win! Tata Motors can recover Rs 765.78 crore from Bengal govt over Singur Nano factory closure
Employees will be able to accumulate restricted stock units, valued at $45 per share, as stated in the documentation for the new stock grants from X. Workers who were issued shares under the previous management will still get $54.20 in cash payment for their shares, according to the corporation.
It is unclear why the share price has not fallen as much as the company's valuation has. However, a prior Fortune article speculated that this may be the result of X altering the amount of shares in circulation.
In the year since Elon Musk acquired Twitter, he has made sweeping changes to both the company and the platform. He renamed Twitter to X. Following the announcement of mass layoffs, more than 80% of the 7,500 workers at the firm were let go or quit. Musk also updated the platform's content control guidelines and verification procedure. Furthermore, Twitter's primary revenue stream, advertising, fell by about 60% in the US throughout the summer. Musk also incurred a large debt load in order to finance the transaction.
Also Read | Microsoft CEO Satya Nadella reveals one of his biggest mistake which he regrets even now
However, even after all the setbacks, Musk said he is optimistic about the future of the company. During a company meeting last week, Elon Musk laid out his vision for X, celebrating the one-year anniversary of the acquisition.
Last Updated Oct 31, 2023, 1:44 PM IST