Petrol, diesel prices today: Check September 7 fuel rates in Delhi, Mumbai, Noida and other cities
Keep yourself updated on the daily petrol and diesel price changes, as oil marketing companies release these updates at 6 am. While most areas experience stable pricing, some cities might encounter minor fluctuations.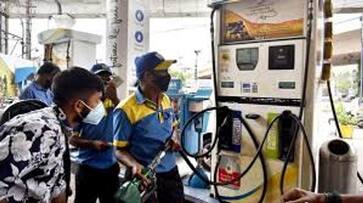 Fuel rates in various cities underwent a minor change on Thursday (September 7) as oil companies release updated prices daily at 6 am. Meanwhile, on the international front, the price of crude oil has been steadily rising. This increase comes in the wake of significant developments involving the world's top two oil-producing nations, Saudi Arabia and Russia, which have jointly decided to reduce their oil production.
As a result, the price of crude oil in the international market has surged to $90 per barrel. On Thursday, WTI Crude Oil was observed trading at $87.64 per barrel, marking a slight gain of 0.11 percent.
Brent Crude Oil recorded a 0.13 percent increase in its price, reaching $90.72 per barrel. These fluctuations in the global oil market can have a direct impact on fuel prices in various regions.
New Delhi
Petrol price: Rs 96.72
Diesel price: Rs 89.62
Kolkata
Petrol price: Rs 106.03
Diesel price: Rs 92.76
Chennai:
Petrol price: Rs 102.63
Diesel price: Rs 94.24
Mumbai
Petrol price: Rs 106.31
Diesel price: Rs 94.27
Noida
Petrol price: Rs 90.14
Diesel price: Rs 97.00.
Lucknow
Petrol price: Rs 96.56
Diesel price: Rs 89.75.
Last Updated Sep 7, 2023, 9:06 AM IST