Petrol, diesel prices today: Check September 10 fuel rates in Mumbai, Delhi and other cities
Keep yourself updated on the daily petrol and diesel price changes, as oil marketing companies release these updates at 6 am. While most areas experience stable pricing, some cities might encounter minor fluctuations.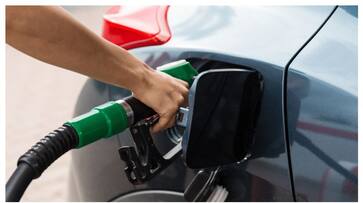 The prices of petrol and diesel are revealed daily at 6 am, regardless of whether they have undergone changes or remained constant. As of September 10, in Delhi, the price of petrol stands at Rs 96.72 per litre, while diesel is priced at Rs 89.62 per litre. In Mumbai, petrol price on September 10 continued to retail above Rs 100 mark at Rs 106.31 for a litre, while diesel was being sold at Rs 94.27 per litre.
Bengaluru   
Petrol: Rs 101.94   
Diesel: Rs 87.89
Chandigarh    
Petrol: Rs 96.20  
Diesel: Rs 84.26
Chennai  
Petrol:  Rs 102.86  
Diesel: Rs 94.24
Gurugram    
Petrol: Rs 97.18  
Diesel:  Rs 90.05
Kolkata    
Petrol: Rs 106.03  
Diesel: Rs 92.76
Lucknow  
Petrol:  Rs 96.57  
Diesel: Rs 89.76
Mumbai    
Petrol: Rs 106.31    
Diesel: Rs 94.27
New Delhi  
Petrol:  Rs 96.72  
Diesel: Rs 89.62
Noida  
Petrol:  Rs 106.14    
Diesel: Rs 92.69
The central government controls gasoline pricing, which is impacted by things like excise duty, base prices, and price ceilings. State governments are in charge of collecting Value Added Tax (VAT), whereas the federal government is in charge of collecting excise tax. The various VAT rates that each state uses may cause variations in fuel prices.
 
Last Updated Sep 10, 2023, 10:00 AM IST