Petrol, diesel prices on September 22: Check the fuel rate in your city
Petrol, Diesel Prices on September 22: Keep yourself updated on the daily petrol and diesel price changes, as oil marketing companies release these updates at 6 am. While most areas experience stable pricing, some cities might encounter minor fluctuations.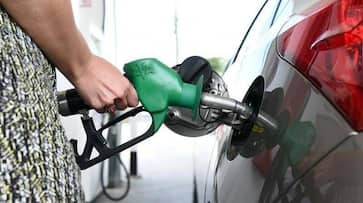 Petrol, Diesel Prices on September 22: Petrol and diesel prices in major Indian cities have remained relatively stable, with minor adjustments by Indian oil companies. However, these prices may differ from state to state due to factors like value-added tax (VAT), freight charges, and local taxes. In Delhi, petrol is currently priced at Rs 96.72 per litre, while diesel is available at Rs 89.62 per litre. Meanwhile, in Mumbai, petrol is selling at Rs 106.31 per litre, and diesel is priced at Rs 94.27 per litre. In Kolkata, petrol costs Rs 106.03 per litre, and diesel is at Rs 92.76 per litre. In Chennai, petrol is retailed at Rs 102.63 per litre, with diesel at Rs 94.24 per litre.
Let us check the rates in some other cities as well
Noida
Petrol price: Rs 96.79
Diesel price: Rs 89.96
Lucknow
Petrol price: Rs 96.57
Diesel price: Rs 89.76
Bengaluru
Petrol price: Rs 101.94
Diesel price: Rs 87.89
Gurugram
Petrol price: Rs 96.84
Diesel price: Rs 89.72
Patna
Petrol price: Rs 107.24
Diesel price: Rs 94.04
Bhopal
Petrol price: Rs 108.65
Diesel price: Rs 93.90
Oil marketing companies (OMCs) such as Indian Oil, Bharat Petroleum, and Hindustan Petroleum regularly adjust petrol and diesel prices in India. These adjustments are made on a daily basis and are influenced by global crude oil prices. 
Today, the global crude oil market has seen a marginal uptick in prices. WTI crude is currently trading at $89.58 per barrel, representing a modest increase of 0.06 per cent. Simultaneously, Brent crude oil has experienced a slight uptick of 0.09 per cent, reaching $93.07 per barrel. It's worth noting that fuel prices in India are determined in alignment with international crude oil prices. Despite this recent uptick in crude oil prices, the prices of petrol and diesel within India have remained unchanged and stable.
Last Updated Sep 22, 2023, 9:46 AM IST