Nokia to cut up to 14,000 jobs after sales drop 20%
According to a statement released by Nokia, this initiative is expected to transform the organisation from its current 86,000 employees to a more streamlined 72,000-77,000 workforce.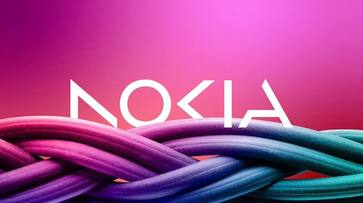 Nokia, the Finnish telecom equipment giant, has launched an aggressive cost-cutting strategy that involves shedding up to 14,000 jobs in reaction to a substantial 20% decline in sales during the third quarter that was ascribed to slow sales of 5G equipment. Nokia made this decision in the midst of difficulties in significant areas like North America.
The company's long-term goal is to reach a similar operating margin of at least 14% by 2026, and it plans to accomplish savings of between 800 million euros ($842 million) and 1.2 billion euros by that year. In keeping with a Nokia statement, this strategy is anticipated to convert the company from its existing 86,000 workers to a more efficient 72,000–77,000 personnel.
"Nokia expects to swiftly implement this programme, with at least 400 million euros in savings anticipated for the year 2024, followed by an additional 300 million euros in 2025," said the statement.
Ericsson, which has also laid off thousands of employees this year, said on Tuesday the uncertainty affecting its business would persist into 2024.
"While our third-quarter net sales were impacted by the ongoing uncertainty, we expect to see a more normal seasonal improvement in our network businesses in the fourth quarter," Chief Executive Pekka Lundmark said.
Nokia will move to a leaner corporate center to boost strategic focus while protecting spending on research and development, and giving more operational autonomy to business units, it said.
Last Updated Oct 19, 2023, 12:03 PM IST