HAL, Airbus ink MRO contract for A-320 family of aircraft
The collaboration aims to strengthen the Make-in-India mission, with HAL intending to provide integrated MRO services in India, offering commercial airlines a comprehensive MRO solution. Airbus will supply the A320 family tool package and provide specialized consulting services to help HAL establish the MRO facility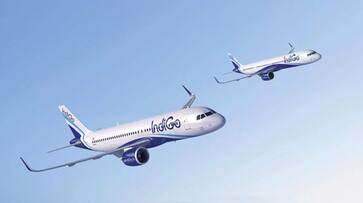 State-owned plane maker Hindustan Aeronautics Limited (HAL) and Airbus on Thursday inked a contract for establishing Maintenance, Repair and Overhaul (MRO) facilities for the A-320 family of aircraft in New Delhi. According to the HAL, the collaboration will strengthen the Make-in-India mission. "HAL intends to establish an integrated MRO service in India and seeks to provide the commercial airlines a one-stop MRO solution," an official said. Under the collaboration, Airbus will supply the A320 family tool package and offer specialised consulting services to HAL to establish an MRO facility for the A-320 family of aircraft.  
"The partnership between HAL and Airbus will support the growing demand for MRO services in the country and expand the commercial fleet, especially the A320 family of aircraft," an official said.
"The HAL wants to establish an integrated MRO hub in the country and provide Airlines with an effective MRO solution. This step by HAL is also aligned to civil-military convergence and the Make-in-India mission," said Saket Chaturvedi, CEO (MiG Complex), HAL.
Rémi Maillard, President & Managing Director, Airbus India and South Asia emphasized that Airbus is committed to growing the aviation ecosystem in India and developing a strong MRO infrastructure is a key element of this ecosystem.
The MRO facility for the A-320 aircraft family would be established and ready for aircraft induction by November 2024 with the required DGCA approval. In future, this Nashik facility will also be available for the entire Asian region after obtaining EASA approval in partnership with Airbus, he said.
About the A320 Aircraft Family
Since the introduction of the A320 Family by Airbus, their single-aisle jetliners have consistently set the benchmark for the world's most comfortable short-to-medium-haul aircraft. This achievement contributes to their status as the most successful commercial aircraft in history. Featuring the widest single-aisle cabin in its class, passengers on the A320 experience increased personal space, broader seats, and ample overhead compartments for luggage storage.
The A320's onboard environment is further elevated by Airbus' Airspace cabin, initially integrated into the A330 and A350 widebody jetliners. The A320neo enhances the passenger experience with minimal modifications but maximum benefits, offering a choice between two advanced engine options: Pratt & Whitney's PurePower PW1100G-JM geared turbofan and CFM International's LEAP-1A.
Standard on NEO aircraft, the 2.4-meter-tall wingtip devices contribute to up to a 4% reduction in fuel burn over longer sectors, translating to an annual decrease in CO2 emissions by approximately 900 tonnes per aircraft. Sharklets, available for retrofit on earlier A320ceo jetliners and incorporated in new-build aircraft, contribute to the overall efficiency of the A320neo, delivering a remarkable 20% fuel savings and CO2 reduction compared to previous-generation Airbus aircraft.
Last Updated Nov 9, 2023, 6:48 PM IST