Despite global obstacles, World Bank positions India as the fastest-growing major economy
The World Bank has upheld India's growth rate projection of 6.3% for the fiscal year 2023-24, acknowledging the nation's robust economic performance amidst external challenges. Despite global obstacles, India is positioned as the fastest-growing major economy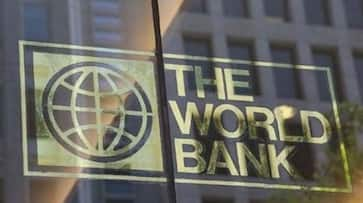 In a resounding affirmation of India's economic resilience, the World Bank has opted to maintain the country's growth rate projection at 6.3% for the fiscal year 2023-24. This decision comes in the face of numerous external challenges and underscores India's position as a powerhouse in the global economy.
The World Bank's latest India Development Update (IDU) paints a picture of unwavering economic strength. Despite the formidable hurdles posed by a tumultuous global landscape, India stands tall. While the growth estimate for India in the upcoming fiscal year has seen a slight adjustment from 6.6% to 6.3%, the nation continues to reign as the fastest-growing major economy. 
The real showstopper is the remarkable 7.2% growth rate projected for 2022-23, a testament to India's formidable economic performance, as confirmed by international financial institutions in their semi-annual report on the Indian economy.
India's resilience extends beyond its borders, outperforming even the heavyweight economies within the G20 group. The country's growth rate stands as the second-highest among G20 nations, almost doubling the average growth rate of emerging market economies. 
This economic vitality finds its roots in strong domestic demand, substantial investments in public infrastructure, and the unshakable stability of the financial sector. Evidence of this strength is reflected in the remarkable surge of bank credit growth, which has leapt from 13.3% in Q1FY2022-23 to an impressive 15.8% in Q1FY2023-24.
The outlook for India's economy remains resolutely positive. Despite the ongoing global headwinds, including heightened global interest rates, geopolitical tensions, and sluggish worldwide demand, India's economic engine is poised to continue its robust growth trajectory. 
The World Bank projects a steady GDP growth rate of 6.3% for the fiscal year 2023-24. Furthermore, the service sector is anticipated to sustain its strong growth momentum, with a projected rate of 7.4%, while investments are expected to remain sturdy, with a growth rate forecasted at 8.9%.
Last Updated Oct 3, 2023, 9:00 PM IST