Crypto Market Update: Ether inches up as Bitcoin reaches six-month high
Bitcoin's price surged by 1.78 per cent, reaching $34,690, the highest in six months, and approaching the $35,000 mark. This increase impacted various cryptocurrencies, resulting in profits for holders. Ether's price also saw a minor rise. The overall cryptocurrency market valuation rose by 1.94 per cent.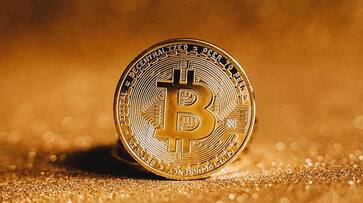 Bitcoin on Thursday experienced a 1.78 per cent increase in value, reaching a price of $34,690 (approximately Rs. 28.8 lakh). This marks the first time in six months that Bitcoin has come so close to the $35,000 mark (approximately Rs. 29 lakh). Over the past 24 hours, Bitcoin's price increased by $740 (approximately Rs. 61,560). In response to this surge in Bitcoin's price, most cryptocurrencies also saw gains, leading to profits for cryptocurrency holders.
Ether, the second-largest cryptocurrency, increased by 0.08 per cent on Thursday, with its trading value reaching $1,793 (approximately Rs. 1.49 lakh). In the past day, Ether's price rose by $5 (approximately Rs. 415).
Several cryptocurrencies, including Tether, Dogecoin, Litecoin, Solana, Cardano, and Polygon, registered profits on Thursday. However, some cryptocurrencies, including Binance Coin, Ripple, Litecoin, Stellar, Uniswap, and Bitcoin SV, saw declines in value. Status, Ardor, Neo Coin, Dash, Braintrust and Zcash, also recorded lower trading values.
The cryptocurrency market's overall valuation increased by 1.94 per cent in the last 24 hours, with the total market capitalization of digital assets reaching $1.28 trillion (approximately Rs. 1,06,53,267 crore), according to CoinMarketCap.
Market analysts suggest that as investors grow more comfortable with the risk associated with cryptocurrencies during this phase, altcoins may garner increased investor interest, potentially leading to a correction in Bitcoin dominance. Additionally, the collaboration between Mastercard and MoonPay to explore blockchain-based Web3 technology's role in enhancing consumer loyalty in the crypto and NFT payment space is seen as a significant development.
Market sentiment appears to be the most positive it has been since November 2021, with the crypto fear and greed index reaching 72, indicating strong bullish sentiment. Notably, meme tokens like PEPE have experienced substantial gains, with an increase of over 25 per cent in the past day, as reported by the CoinDCX research team.
Last Updated Oct 26, 2023, 12:27 PM IST