Budget 2021: India has prevailed over Covid storm, now its back to rapid growth and transformation
There is real restructuring underway of Indian Economy and a reset of our growth aspirations by PM Modi's Aatmanirbhar Bharat vision and we can all be confident that a globally competitive India can aspire to grow and expand and play a bigger role in the changing world order, says Rajeev Chandrasekhar, Member of Parliament and BJP national spokesperson.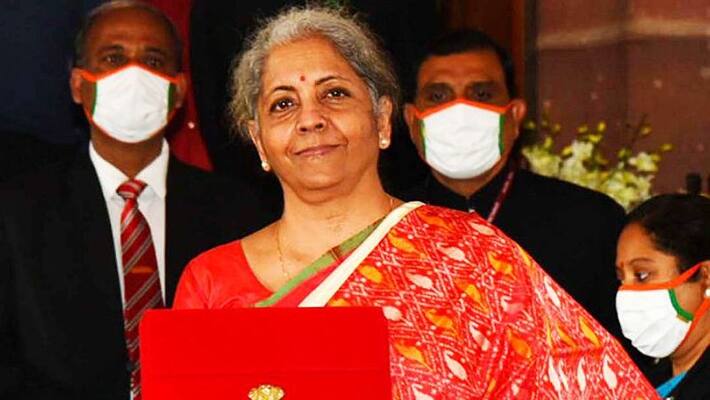 The most important message from Budget 2021-22 is that the worst economic storm that India has faced for centuries, is finally over.
The second message is that throughout this unprecedented Covid pandemic, our government and people have demonstrated resilience and determination that is admirable. India in the last 10 months has travelled a great distance - led by a relentlessly hardworking Prime Minister.
The government came with an all-out response to the many unprecedented challenges through these months - rapid spread and assault of the virus, healthcare and testing capacity deficits around the country, PPE equipment capacities, migrant transportation back to their homes, China's border aggression, sharp impact on the economy due to global supply chain disruptions and Lockdown, domestic political inciting and mongering, uncooperative/Underprepared state governments, vaccine preparation and delivery etc.
India surmounted all this by saving lives and soft-landing the economy, enacting much-structural reforms, rebooting and restarting the economy in a sharp V curve, sending a message to Chinese aggression and most amazingly financing and completing 217 projects from the National Infrastructure pipeline that were kicked off only in 2019 at a cost of Rs 1.20 lakh crore.
That we navigated all these challenges, remained united and resilient, achieved so much and today are poised to become the fastest-growing economy in the world speaks hugely to the leadership of PM Narendra Modi and his government. His Aatmanirbhar vision launched during this Covid crisis has prepared the country to pursue the opportunities that are surely going to present itself in changing post-Covid world order. 
The Budget 2021-22 -- a budget for Aatmanirbhar Bharat -- represents a gateway to this post-Covid world. The budget firstly addresses present and future wellness and health of Indians and India.
By approaching wellness to be a sum of health infra, nutrition, cleanliness, water and sharply increasing allocation of over Rs 2.45 lakh crore from the earlier Rs 95,000 crore. This along with education form the basis of creating a strong social capital foundation for this Aatmanirbhar Bharat. The pandemic revealed the inexorable links between lives, livelihoods and economy and tough choices of placing lives above livelihoods. The resulting costs have been significant.
And so PM Modi's budget focus on healthcare Infrastructure expansion by creating critical care facilities in 602 blocks, testing labs in every state and a National Institute of Virology in four regions amounts to an unprecedented expansion of healthcare capacity in India. These investments and expansions by the Narendra Modi government signal that never again will India find itself risking lives and livelihoods because of a pandemic like the one we just experienced. 
It is obvious that in the next few years, the government is the most credible entity to drive economic growth and the government has lived up to its expectation.
So the most compelling part of this budget is its design for growth -- the focus is driven by significant government capital expenditure on one hand -- an increase of over 30% to Rs 5.5 lakh crores -- and simultaneously putting into place a new architecture to finance and execute National Infrastructure Pipeline of over 700 projects.
This new architecture comprises of additional resource mobilization, Brownfield Asset recycling, creating new Infrastructure financing institutions in public and private sectors, deepening corporate bond markets and incentives to state governments to start their own asset recycling efforts that will release capital and in turn create new infrastructure assets.
The focus on making India a manufacturing power continues. The results of the successful PLI scheme will kick in from 2022 onwards and this budget focusses on further expanding manufacturing with mega textile export parks and also addressing the issue of modernizing and making the overall logistics network of public sector ports and Railways more efficient. This vision of a modern Aatmanirbhar Bharat logistics eco-system is noticeable and if built on, promises to be a big catalyst to India being a global manufacturing alternative to China.
I was particularly happy that the FM dwelled into how much the government has done for farmers welfare and to modernize the agricultural economy, including its record on MSP. The Agri Infra Fund idea further expands the government's commitment to double and boost farmers income.
The government is also expanding its resource bases and going beyond tax revenues and occasional disinvestment by expanding resources to encourage state governments to recycle assets, privatizing non-strategic investments and land and by ensuring that these resources are used to invest in the social capital spends of health and education.
The principle of public assets must be put to use for good of the public, is visible in this Budget and its architecture. That the government is confident of its spending capacity to drive growth is shown by its fiscal consolidation roadmap from the current 9.8% of GDP to 4.5% in the next 4-5 years. I am confident that India will surprise on the upside even here.
Despite all the hard work and achievements as a nation over the last 10 months of this pandemic, despite the distance travelled to get to this point of Budget 2021, despite the promise of 11% growth in coming years and despite a promise of multiple years of growth, it is more than likely that some from the opposition will complain. But don't be distracted, because the last 10 months have demonstrated the true strengths and capabilities of this country's leadership to both those within and outside. There is real restructuring underway of Indian economy and a reset of our growth aspirations by Prime Minister Modi's Aatmanirbhar Bharat vision. We can all be confident that a globally competitive India or Aatmanirbhar Bharat can aspire to grow and expand and play a bigger role in the changing world order.
Last Updated Feb 1, 2021, 5:17 PM IST