Amazon gives authority to managers to fire employees who won't come to office thrice a week: Report
Amazon allows managers to fire employees who refuse to come to the office three times a week. Employees who are unable to come to the office three times a week will need to request a formal exemption from their manager. The new policy does not compel instant termination for noncompliance.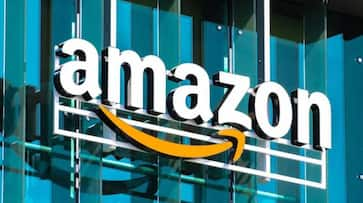 Amazon is reportedly cracking down on its return-to-office policy, permitting managers to potentially terminate employees who fail to meet the three-times-a-week office attendance requirement. Amazon is taking this strict action in an effort to enforce its return-to-office policy more strictly. Here's everything we currently know about it.
Insider sources state that Amazon has revised its worldwide manager guidelines with reference to the return-to-office policy. The guidelines, distributed through an internal portal, provide advice on how to handle workers who don't follow the three-day-a-week workplace policy. According to the referenced source, Amazon is "giving managers leeway to effectively fire employees who fail to meet the company's three-times-a-week, return-to-office mandate."
Non-compliance with the new policy does not necessitate instant termination. Managers are instructed to adhere to a three-step procedure instead. They should first speak privately and record the interaction in a follow-up email with any workers who are not complying. A second meeting must be held within a reasonable time frame, usually one to two weeks, if the employee continues to refuse to come into the office.
Managers are directed to stress at this meeting that employees are required by their jobs to return to the office three days a week, and they are also warned that failure to comply with this duty without a valid cause might result in disciplinary action, which could include termination.
The last stage is to contact a human resources representative. If non-compliance continues, they may give a formal warning or take additional measures, which might eventually result in termination. To guarantee adherence to its return-to-office policy, Amazon has taken this action, which is the most important one.
Corporate workers were first mandated under Amazon's return-to-office policy to visit the office no fewer than three times each week beginning in May. This policy was further strengthened in July when remote employees were instructed to relocate close to office "hubs." 
Last Updated Oct 21, 2023, 6:09 PM IST