Air India introduces non-stop flights between Bengaluru and Singapore
These flights operate four times a week and are now open for bookings. The announcement follows a recent special sale with attractive fares for India-Singapore and India-Bangkok routes, covering both economy and business class passengers until March 2024.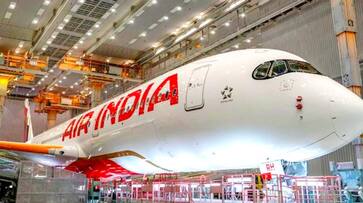 Air India is set to enhance connectivity between Bengaluru and Singapore with its expanded network, introducing non-stop flights between the two cities. These non-stop flights, now available for booking, will operate four times weekly, improving travel options for passengers. This development follows Air India's recent special sale for passengers travelling on its India-Singapore and India-Bangkok routes, both in economy and business class, with travel valid until March 2024.
For economy round-trip fares, passengers can secure tickets on India-Singapore routes, starting from Rs 13,330, and on India-Bangkok routes, from Rs 17,045. In contrast, business class round-trip fares on the India-Singapore routes begin at Rs 70,290, and on the India-Bangkok routes at Rs 49,120. Passengers travelling from Singapore or Thailand can also benefit from special sale fares, with all-inclusive economy round-trip fares on Singapore-India routes commencing at SGD 279, and Bangkok-India routes from THB 9700. Meanwhile, business class round-trip fares on the Singapore-India routes are available from SGD 1579, and on the Bangkok-India routes from THB 25960, as per Air India.
This special sale is accessible through various channels, including the Air India website, iOS and Android mobile apps, and authorized travel agents. However, it's essential to note that seats are limited and allocated on a first-come, first-served basis.
New Direction for Air India Express
As Air India strengthens its airline business, Air India Express, its low-cost subsidiary, will focus on routes popular among leisure travellers and price-sensitive passengers. Aloke Singh, Managing Director of Air India Express, emphasized the need to establish a significant presence on existing routes before pursuing further expansion.
While Air India Express caters to cost-conscious air travellers, the mainline Air India will concentrate on routes that yield higher profits and require business class services and enhanced in-flight offerings. This strategic delineation allows each entity to optimize its strengths in the competitive aviation market.
Air India Group, which encompasses Air India, Air India Express, AIX Connect, and Vistara, is in the process of consolidating its airline business. Vistara, a joint venture between Tata Sons and Singapore Airlines, is also undergoing integration with Air India, resulting in a streamlined and efficient structure for the group.
Aloke Singh emphasized the significance of rationalizing the network to prevent overlap between the subsidiary airlines. While Air India Express will not operate on high-yield routes such as Delhi-Mumbai in the short term, a robust code-share agreement between the two airlines ensures passengers can access a wide range of destinations.
This collaborative approach will allow the airlines to cater effectively to international travellers, particularly those seeking connections to tier-2 and tier-3 cities. With this strategy, Air India aims to optimize its route network, ensuring efficient and complementary services to passengers.
Last Updated Oct 23, 2023, 1:34 PM IST