Why there's a lot more riding for Russia on Luna 25 than just a moon mission
If Luna 25 manages to be successful, it would be a big achievement for Russia. This success could pave the way for a future moon base that Russia and China work on together, says Girish Linganna.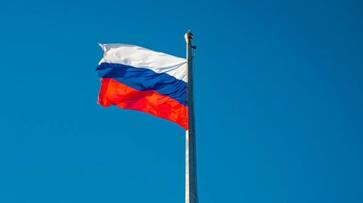 Russia's Luna-25 unmanned landing module has adjusted its path around the moon and is getting ready to make a lunar landing, as announced by the Russian space agency Roscosmos on Friday, August 18. On August 18, at 09:20 Moscow time (06:20 GMT), the module's propulsion system was used for a 40-second adjustment to its trajectory. The goal was to optimize conditions for planning the landing path. 
The space corporation stated that the correction proceeded as planned, the module's systems are functioning well, and communication with the station remains stable. The liftoff occurred on August 11 when the Soyuz 2.1b rocket launched from Russia's Vostochny Cosmodrome, successfully placing Luna-25 into orbit. The mission marks Russia's first lunar venture in almost half a century and is also the initial independent lunar endeavour in the nation's space history. 
Following that, on August 16, the module entered a lower orbit approximately 100 kilometres (about 62.13 miles) above the moon's surface. Anticipated for Saturday, Luna-25 is projected to transition into its landing course within the elliptical orbit of the Moon, reaching a minimum altitude of 18 kilometres.
This recent mission is a component of Russia's lunar program, focused on investigating and utilizing the Moon and its orbit for practical purposes, including the establishment of an entirely automated lunar base. 
Luna-25 is set to achieve a significant milestone by being the first station to softly touch down on the challenging terrain of the lunar south pole on August 21st.
Russia's Luna 25 Mission: A Gamble for Glory
The new mission is named after a previous Soviet mission, Luna 24, which happened in 1976. This new mission, Luna 25, is quite similar to Luna 24. However, unlike the previous missions that landed near the middle of the moon, Luna 25 will land close to the moon's southern tip. This spot is important because it has water sources and is interesting for future human exploration.
Following Luna 24, the strong space activities by the Soviet Union decreased, along with the end of the space competition of the cold war. When the Soviet Union fell apart 32 years ago, Russia had to create a new space agency called Roscosmos. 
This agency faced problems because of political confusion and lack of money. In the last few years, more groups have started doing things in space. Right now, there's a new space race, and Russia doesn't have the early advantage that the Soviet Union had.
Andrew Jenks from California State University, Long Beach, said in a press statement to some media personnel that this might be related to the idea of making Russia important again. He also mentioned that a lot depends on this launch. It's about showing that Russia is still good enough in the world to compete in an area where it once was really good.
Starting from the 1970s, the space programs of the Soviet Union and later Russia had many big failures that everyone noticed. There were rockets that blew up, a space shuttle that only went to space one time, and a mission to Mars that never made it beyond Earth's orbit.
When you look at all those failures together, it makes some people in the space industry not very hopeful about Luna 25. Andrew Jenks mentioned that he wants them to do well. "But if you had to guess, failure seems more probable," he said. He also noted that the space program have been almost continous failures over time.
If Luna 25 manages to be successful, it would be a big achievement for Russia. This success could pave the way for a future moon base that Russia and China work on together. 
Additionally, it might help boost Russia's struggling space industry. This industry has been hurt by a lot of talented people leaving and losing partnerships with other countries because of the conflict in Ukraine.
Jenks mentioned that a successful Luna 25 mission could really lift the spirits of the many individuals involved in Russian space science. However, he pointed out that while good morale is nice, it can't fix the problems with their space program. He doesn't believe that one successful mission can solve the bigger issue of a weakened system for creating space technology that is obviously not functioning well.
Last Updated Aug 19, 2023, 9:50 AM IST