US intelligence warned Israelis of impending Hamas attack: Report
Late September and early October reports highlighted the potential for Hamas violence, including rocket attacks, with US officials sharing unusual Hamas activity indicators a day before the attack. Hamas executed a large-scale assault on Israel, involving rocket launches, infiltrations, and taking hostages, resulting in significant casualties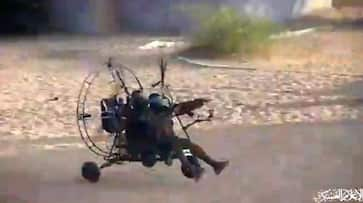 United States intelligence reportedly issued warnings to the Joe Biden administration in the weeks leading up to the devastating Hamas attack, which claimed the lives of over 1,300 Israelis. A CNN report suggested that US intelligence reports from late September and early October highlighted an increasing risk of Hamas violence, including cross-border rocket attacks. 
Additionally, a day before the attack, US officials shared Israeli reports indicating unusual Hamas activity, now recognized as clear indicators of an impending attack.
Hamas launched a multi-pronged assault on Israel on October 6, marked by the firing of thousands of rockets from Gaza and the infiltration of Israeli territories through a coordinated land-sea-air operation. The extensive attack resulted in casualties, with at least 1,300 Israelis killed and numerous others wounded. Reports emerged of around 120 citizens captured by Hamas and taken to Gaza, accompanied by distressing images circulating online of bloodied hostages.
The CNN report noted a failure of US intelligence to anticipate the magnitude and brutality of the Hamas operation. The extent to which these assessments were shared with Israel, a significant provider of intelligence to the US, remains uncertain.
US intelligence officials regularly identify Israel, Gaza, and the West Bank as areas of concern in their briefings to senior leaders. Intelligence assessments aim to guide decision-making by policymakers. Despite repeated warnings by US intelligence agencies and Middle Eastern allies over the past year, it remains unclear whether the US and Israel fully acknowledged these alerts.
The report mentioned that senior officials from Arab countries had consistently cautioned the US and Israel about mounting "Palestinian anger" that could escalate into violence, yet their warnings were reportedly disregarded.
In response to the crisis, the Israeli Defense Force (IDF) conducted targeted operations in Gaza over the past 24 hours, aiming to eliminate insurgents, locate missing individuals, and remove weaponry from the area. Israel accused Hamas of taking hostages during the attacks.
The conflict has resulted in significant casualties, with over 1,900 Gazans, including more than 600 children, killed in a series of Israeli airstrikes on the densely populated Gaza enclave.
Last Updated Oct 14, 2023, 2:32 PM IST