Katalin Kariko, Drew Weissman win Nobel Prize in Medicine for mRNA COVID vaccines
The 2023 Nobel Prize in Physiology or Medicine has been awarded to Katalin Karikó and Drew Weissman for their discoveries concerning nucleoside base modifications that enabled the development of effective mRNA vaccines against COVID-19.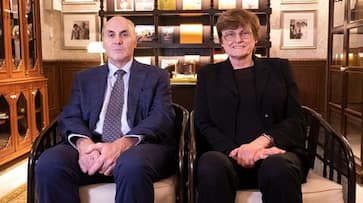 Katalin Kariko of Hungary and Drew Weissman of the United States have been awarded the Nobel Medicine Prize on Monday for their groundbreaking work on messenger RNA (mRNA) technology, which played a pivotal role in the development of Covid-19 vaccines.
The Nobel committee acknowledged their contributions, stating, "The laureates contributed to the unprecedented rate of vaccine development during one of the greatest threats to human health in modern times."
Kariko and Weissman will receive their prestigious prize, which includes a diploma, a gold medal, and a $1 million check, at a formal ceremony in Stockholm on December 10th, coinciding with the anniversary of scientist Alfred Nobel's death in 1896. Nobel established the prizes in his will.
In the previous year, the Nobel Medicine Prize was awarded to Swedish paleogeneticist Svante Paabo, recognized for sequencing the Neanderthal genome and revealing the existence of the Denisova hominin.
The Nobel announcements continue this week, with the Physics Prize set to be unveiled on Tuesday and the Chemistry Prize on Wednesday. Subsequently, the world eagerly awaits the announcements of the Literature Prize on Thursday and the Peace Prize on Friday. Finally, the Economics Prize will conclude the Nobel season on Monday, October 9th.
Last Updated Oct 2, 2023, 3:47 PM IST