'Hid under dead bodies for 7 hours; lucky to survive...' Israel festival attack survivor narrates Hamas horror
A festivalgoer at an Israeli music festival miraculously survived a brutal Hamas attack by taking cover under the bodies of those slain. The ordeal lasted for seven agonizing hours as panic and chaos engulfed the event.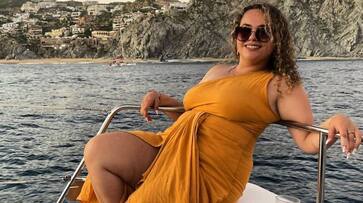 A music festival attendee in Israel miraculously survived a horrifying ordeal when Hamas terrorists infiltrated the event, leaving many partygoers dead. Lee Sasi, who was among the approximately 3,000 festival attendees, found herself hiding under the bodies of those killed in the attack for seven agonizing hours. As the surprise Hamas attack unfolded during the all-night rave, panic swept through the crowd, and people sought refuge in orchards while gunfire raged on.
Sasi and around 35 others had taken cover in a bomb shelter when they were discovered by Hamas fighters who indiscriminately fired into the bunker. Shockingly, Sasi was one of only ten survivors who managed to endure the traumatic attack by concealing themselves beneath the lifeless bodies of fellow festivalgoers. The chilling messages she sent to a friend, later shared with i24news reporter Natasha Raquel Kirtchuk Gutman on Instagram, recounted the harrowing experience.
In these messages, Sasi revealed that there were initially between 30 and 35 people in the bomb shelter, but by the time they were rescued seven hours later, only ten had survived. She described how they hid under the deceased bodies while enduring relentless gunfire and grenade attacks by the assailants. Sasi also mentioned that approximately 1,000 bullets were fired into the bomb shelter during their terrifying ordeal.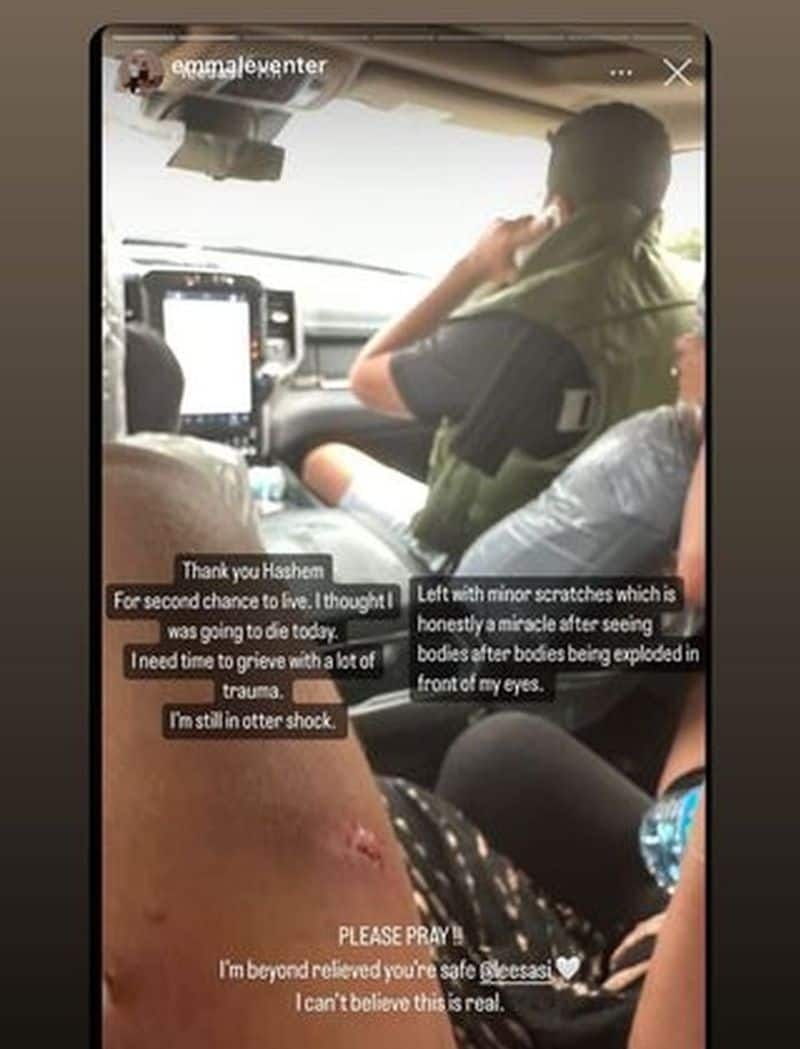 Sasi's relatives in Israel, ex-IDF soldiers, eventually came to their rescue, and she considered their survival a miraculous outcome. 
Sasi told her friend over Instagram that a thousand bullets were shot into the bomb shelter while the group took cover. 'The Arabs attacked the party and started shooting and throwing grenades into the bomb shelter that didn't have any doors,' she said, adding '15 grenades and 1000 bullets being shot for 7 hours straight'.
"We were so lucky. It was all by a miracle," she noted in the message.
This shocking incident occurred against the backdrop of a devastating conflict, with over 900 Israelis killed, more than 2,400 wounded, and over 150 taken captive by Hamas, including foreign nationals.
Israeli Prime Minister Benjamin Netanyahu addressed the ongoing conflict, emphasizing that Israel did not initiate the war but would see it through to its conclusion. He condemned Hamas for its brutal attacks on innocent Israelis, characterizing the group as savages akin to ISIS. Netanyahu expressed gratitude to world leaders standing with Israel and affirmed that in defeating Hamas, Israel was fighting against barbarism and for the entire civilized world. He firmly believed that Israel would emerge victorious in this conflict, ensuring the victory of civilization over extremism.
Last Updated Oct 10, 2023, 1:31 PM IST