How an American billionaire pushed propaganda for China in India
Detailed investigation by The New York Times underscores how China employs a global network to subtly advance its narrative and deflect criticism. The report also delves into tech magnate Neville Roy Singham's role in producing YouTube videos promoting pro-Chinese messages and influencing real-world politics.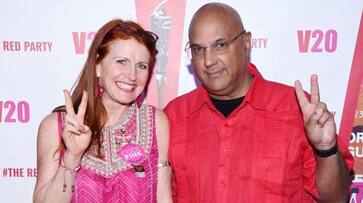 An intricate web of activist groups, non-profit organizations, shell companies, and their close connections to China and Chinese propaganda has been exposed by a recent New York Times investigation. The linchpin of this network is believed to be tech magnate Neville Roy Singham. This revelation comes two years after an Enforcement Directorate investigation found that media platform NewsClick had received approximately Rs 38 crore in foreign funding. The flow of funds was traced to the American millionaire allegedly tied to the Communist Party of China's (CPC) propaganda arm.
The Bharatiya Janata Party (BJP) highlighted the Enforcement Directorate's findings, asserting that foreign elements collaborating with "anti-India" forces aimed to tarnish the image of Prime Minister Narendra Modi's government.
The New York Times report unveils that Singham's network funded NewsClick, a news site in New Delhi that incorporated Chinese government talking points into its coverage. The investigation exposes how China has harnessed a global network of activists and NGOs to subtly propagate its stance and deflect criticism.
The investigation demonstrates how Neville Roy Singham's groups have produced YouTube videos promoting pro-Chinese messages, influencing not only online discourse but also real-world politics. These groups have engaged with politicians, organized protests, and influenced elections in different countries.
Despite these activities, Singham's nonprofits have not registered under the US Foreign Agents Registration Act, raising questions about their connections to foreign powers. The report highlights Singham's efforts to obscure his ties to these organizations, even though substantial funds flow through them.
While Singham denies working for the Chinese government, his connections to Chinese propaganda remain enigmatic. His network operates a show funded by Shanghai's propaganda department, and members educate students to "spread China's voice to the world." Singham's reported attendance at a Communist Party Workshop underscores these connections.
In essence, the New York Times investigation reveals the intricate mechanisms by which disinformation influences public discourse and policy decisions, showcasing the profound reach of this network's impact.
Last Updated Aug 7, 2023, 12:54 PM IST