Emirates to launch an all-glass SkyLounge in 2020?
The Emirates revealed an exclusive SkyLounge which will give flyers a panoramic view of the skies
The Emirates added a few pictures previewing the luxurious lounge with a bar, sofa, and sprawling space with glass windows and roof!
This news was announced on their Instagram account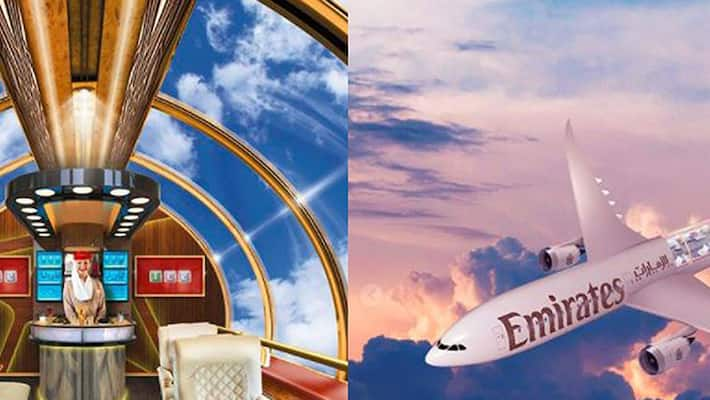 What to do you expect while flying by air? I'm sure everybody wants to grab the window seat first to have a good view of the enormous sky and clouds swindling around.
In order to give its flyers a more comprehensive view of the sky, Emirates revealed an exclusive SkyLounge, which offers a beautiful panoramic view of the heavens. This news was announced on their Instagram account. Since then various comments have been flooding in from multiple flyers around the globe.
But, it was all in vain when the Instagram users realised that it was a Fool's Day prank by Emirates!
The world's leading airlines posted on Instagram a hilarious note and wrote: 'Emirates reveals SkyLounge, the most elite Onboard Lounge to be included on its Boeing 777X fleet from 2020. A fully transparent lounge with full over the head aerial views and unmatched luxury, Emirates SkyLounge guarantees window views like no other.'
The airline played an April Fool's Day prank last year too, in which they announced that they are planning to launch the world's largest commercial plane, a triple-decker 'APR001', featuring a swimming pool, games room, gym and a park.
Indeed, the airline's 'excellent' effort to tickle the funny bone of their loyal flyers ended with many having a good laugh!
Last Updated Apr 4, 2018, 7:11 PM IST