Billionaire Vivek Ramaswamy in search for a nanny; offers whopping Rs 80 lakh salary package
Republican presidential hopeful Vivek Ramaswamy appears to be on the lookout for a nanny. A job listing on a recruitment website catering to the ultra-wealthy reveals that the Indian-origin billionaire is willing to shell out more than $100,000 (Rs 83 lakh approximately) for a suitable candidate.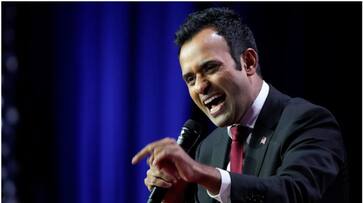 Vivek Ramaswamy is searching for a nanny to look after his children. The Indian-origin a billionaire is ready to pay over $100,000, or around Rs 83 lakh, for a qualified applicant, according to a job posting on a recruiting website. Business Insider discovered the job posting on EstateJobs.com.
The opportunity to nanny for Ramaswamy's two kids is described in the advertising as "an exceptional opportunity to join a high-profile family, contributing to their children's growth and development while participating in unique family adventures." The candidate will follow a weekly schedule if hired. The schedule will be alternative days, which means one week on and one week off. The nanny will earn $100,000 for 26 weeks of work.
Additionally, the work description calls for the individual to fly privately nearly every week. The advertisement stated that "Weekly family travels, frequently via private flights, are a regular occurrence." Additionally, it stated that the candidate would join a domestic crew that included a "Chef, Nannies, a Housekeeper, and Private Security."
The nanny team and the nanny are supposed to work together. The major responsibilities will be to assist with setting up the kids' daily schedule, packing and unpacking their stuff for the trip, and signing a non-disclosure agreement.
This comes after the billionaire claimed a few days prior that many people are dissatisfied by his ascent and think that a 38-year-old is too young to be the President of the United States. "Well, look, we have been taking intense criticism, Shannon, over the last several weeks since I performed well on that second debate. And this is part of the process, so I invite the open debate," the Indian-American presidential hopeful told Fox News.
Last Updated Oct 3, 2023, 5:33 PM IST