6 French airports evacuated after 'threats of attack' amid Israel-Hamas war-linked security concerns (WATCH)
Six airports in France were evacuated due to emailed threats of attack, possibly linked to recent security concerns and incidents in the country in the wake of the Israel-Hamas war.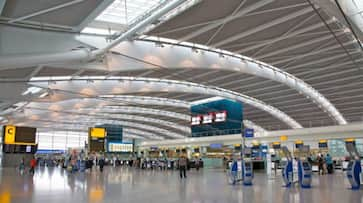 Six airports in France were evacuated on Wednesday due to emailed threats of a potential attack, as reported by a police source to AFP. These evacuations, affecting Lille, Lyon, Nantes, Nice, Toulouse, and Beauvais airport near Paris, were undertaken to investigate the credibility of the threats. These incidents occurred in the wake of a series of bomb threats in France, coinciding with the October 7 attack by Hamas on Israel and the fatal stabbing of a teacher in Arras, a northern city, on the following Friday. The attacker claimed allegiance to the Islamic State group.
A spokesman for France's DGAC aviation authority confirmed that evacuations due to bomb warnings occurred at Lille, Lyon, Toulouse, and Beauvais. However, specific details were not immediately available. The DGAC's online dashboard indicated significant delays at Lille, Lyon, and Toulouse airports.
Nice airport's X (formerly Twitter) account posted that a security perimeter had been established following concerns about an abandoned baggage item, with the situation later returning to normal. Similar reassurances were provided by airport authorities at Lyon's Bron airport.
In Lille, an airport spokeswoman noted that three flights had been diverted, and their X account reported the presence of security forces at the scene. Passengers expressed confusion on social media, with some unaware of the reasons behind the airport evacuations.
Last Updated Oct 18, 2023, 4:49 PM IST