1987 vacation is once again haunting the Congress
Congress is being reminded of the December 1987 vacation every time the top leaders speak about the issues Lakshadweep is facing today.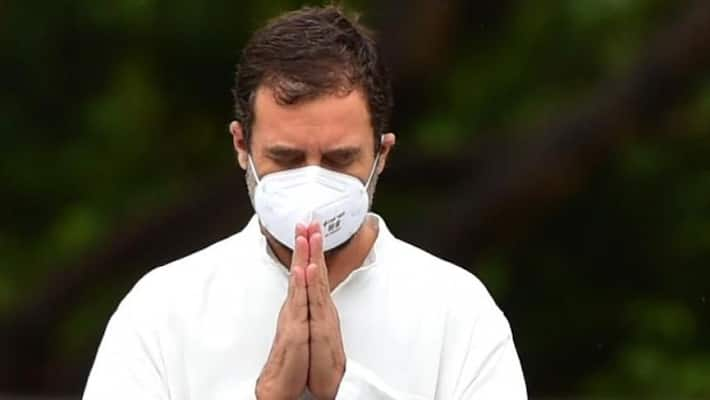 The Opposition has been crying foul from the rooftops about how Administrator Praful Khoda Patel and his 'reforms' in Lakshadweep have been "destroying India's jewel in the ocean".  
Congress leader and Wayanad MP Rahul Gandhi claimed that he stood with the people of Lakshadweep against the "ignorant bigots in power" who are destroying it. His sister and Congress General Secretary Priyanka Gandhi Vadra asked how can someone (Praful Khoda Patel) who knows nothing about the heritage of the people of Lakshadweep be allowed to use his power to destroy it?
But there's an albatross around the Congress party's neck. Congress leaders are being given daily reminders of a vacation in 1987 when the Gandhi family took a trip to Bangaram island in Lakshadweep. 
The Indian Express reported extensively on the six-day holiday undertaken by then Prime Minister Rajiv Gandhi along with Sonia Gandhi and their children, Rahul and Priyanka. The holiday also included family friends of the Gandhis.
The Indian Express reportage mentioned how cartons of some of the choicest brands of liquor were brought in for the VIPs to enjoy. Chicken, meat and fresh vegetables were airlifted to the Island from the mainland. 
The reports further noted how 70 people, including cooks, valets and naval personnel, looked after the needs of the VIPs. The existing VVIP cottages were refurbished, and two new tiled cottages and a dining-cum-conference room were constructed. 
On January 23, the Indian Express carried another report detailing how at least four Indian naval vessels, including aircraft carrier INS Viraat, performed 'holiday duty'. The report also noted how 1200 policemen, drawn from Lakshadweep police and Madhya Pradesh armed special police were on patrol duty on the periphery of Bangaram.
All this at the cost of the islanders' lives and livelihood. The islanders who relied on fishing activity for survival were forces to remain on shores for days while the VVIPs revelled in their self-proclaimed 'austere' holiday.
The Lakshadweep administration's helicopter, meant for medical emergencies for islanders and inter-island transport, was used to fly thousands of miles to transport men and material to Bangaram. The local administration also pressed into service 40 high-speed boats.
Till January 15, the entry of people from the mainland into Lakshadweep and vice versa was stopped. Issuing of tickets for ships to transport people to the island was stopped as well.  
Back to the present, Congress is being reminded of this vacation every time the top leaders speak about the issues Lakshadweep is facing today. That includes the BJP.
Last Updated Jun 1, 2021, 9:01 AM IST