MotoGP Bharat at BIC: Date, time, buy tickets, where to watch live and more
Get ready for the excitement as India hosts its first-ever MotoGP race, the Grand Prix of Bharat, at the renowned Buddh International Circuit. With motorcycles and equipment arriving and fans eagerly grabbing tickets, the stage is set for a thrilling motorsports weekend from September 22 to 24. Discover all you need to know about this historic event, from ticket prices to live telecast details and the challenging circuit itself.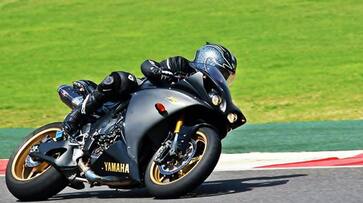 India's inaugural MotoGP race, known as the Grand Prix of Bharat, is poised to captivate motorsports enthusiasts this weekend. As the anticipation builds, the Buddh International Circuit (BIC) in Greater Noida, near Delhi, has been abuzz with activity, as the first shipment of motorcycles and equipment arrived at the venue last week. This marks a significant moment in India's motorsports history, as the country hosts its maiden MotoGP event at the illustrious BIC, following the three Formula 1 races that graced the circuit between 2011 and 2013.
MotoGP Bharat 2023: Dates, Time, and Venue
The exhilarating MotoGP action is scheduled to unfold at the Buddh International Circuit from September 22 to 24, promising a weekend of high-speed thrills and racing excellence.
MotoGP Bharat 2023: Tickets and Prices
Tickets for the MotoGP Bharat 2023 are currently available on BookMyShow, catering to a range of budgets. Prices vary from Rs 800 to Rs 1,80,000, offering fans diverse options to experience the event firsthand. It's worth noting that tickets priced at Rs 800 and Rs 10,000 have already been sold out, highlighting the immense popularity of the event. These tickets grant attendees access to all three days of the MotoGP extravaganza.
MotoGP Bharat 2023: Live Telecast and Streaming
For those unable to witness the action at the circuit, the high-octane racing will be broadcast live on the Sports18 channel in India. Additionally, MotoGP Bharat 2023 can be streamed live on Jio Cinema, ensuring that fans don't miss a moment of the intense competition.
MotoGP Bharat 2023: About BIC
The Buddh International Circuit is a world-class racing venue known for its challenging layout and exciting races. With a total length of 4.96 kilometers (3.08 miles) and a width of 12 meters (39.37 feet), it offers a formidable test for riders. The circuit features eight right corners, five left corners, and boasts the longest straight at 1,006 meters (3300.53 feet), making it a thrilling battleground for MotoGP's top talents.
As the Grand Prix of Bharat prepares to make its mark on the Indian motorsports scene, fans and participants alike eagerly await the action-packed weekend that lies ahead, promising to be a historic moment for MotoGP in India.
Also Read: Naatu Naatu fever grips MotoGP Bharat: WATCH Alex Marquez, Takaaki Nakagami & Co. shake a leg at BIC
Last Updated Sep 22, 2023, 2:07 PM IST