WWE WrestleMania 39: Here's why you should be shocked about Brock Lesnar's opponent, Omos
WWE WrestleMania 39: Brock Lesnar will be facing Omos at the Showcase of Immortals. While it is all set to be an exciting clash involving a couple of giants, here is what makes Omos a surprising opponent for Lesnar and the entire WWE.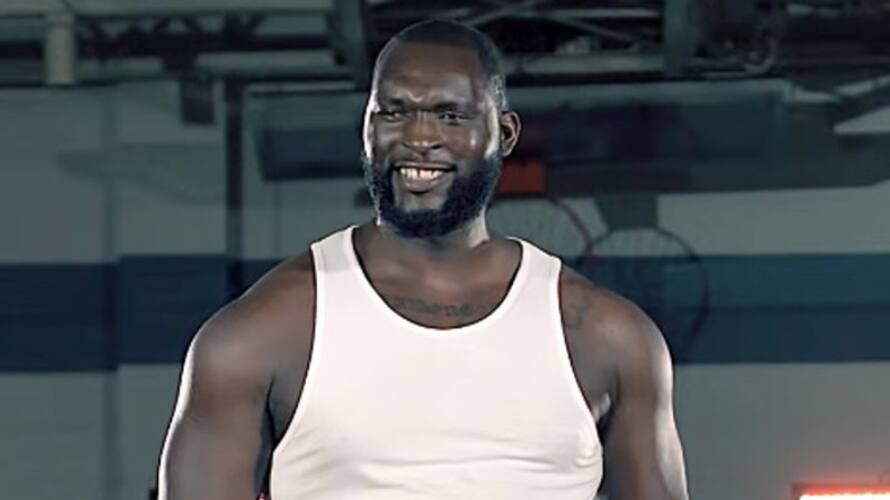 World Wrestling Entertainment's (WWE's) WrestleMania 39 is set to be lit up with exciting and top-notch matches. One of the feuds fans look forward to involves former WWE and Universal Champion Brock Lesnar, who will go head-on against the so-called Nigerian giant Omos in a typical one-on-one encounter as the two giants are set to rip each other apart.
At the same time, the ring might need to be reinforced, given the size of both wrestlers. While it was initially Omos who issued the challenge, Lesnar accepted it, given that it allows him a perfect competition, considering someone of his size, as he would not be involved in a big championship match at the Grandest Stage, unlike every other time.
ALSO READ: 'Thank you, Bellas' - Fans emotional as Bella Twins quit WWE; to be known as Garcia Twins henceforth
However, Lesnar was warned last Monday on RAW by Omos's on-screen manager MVP, who had said, "Brock Lesnar, you are a brilliant athlete but a terrible tactician. You made a critical error putting your hands on me last week or two weeks ago. But, the worst mistake you've ever made in your career was accepting a match against the 7'3 inch, 416-pound Nigerian giant Omos at WrestleMania."
However, what makes Omos an even more shocking opponent for Lesnar is that he was diagnosed with a brain tumour during his pre-WWE career when he used to play football during his college days for the University of South Florida and Morgan State University. He revealed the same during the Out of Character show by Ryan Satin last year.
ALSO READ: Vince McMahon's creative involvement to Forbidden Door 2 - Checking out the top WWE/AEW rumours of the day
"A month after the MRI, I had the surgery, and they had to go through my nose. It was very, very traumatic. But, while doing the testing, they found that not only do I have the pituitary tumour, I had gigantism, I had partial Cushing's disease [a state where the adrenal glands overproduce cortisol] which is very rare," said Omos.
"There are different forms of large human beings, but it's like different variations, and I had all three combinations — Andre [The Giant] had acromegaly, which is one of them. And I have that. But I had the other three combined with it, so my case was unique. It was their first time seeing someone with all three together in medical history. I became this sort of anomaly in the medical world. I had a journal published about me — about my case," Omos concluded.
Last Updated Mar 18, 2023, 3:23 PM IST