Reims' boss Will Still reveals blueprint to 'frustrate' PSG's Messi, Mbappe, Neymar & Co.
Reims, led by Europe's youngest boss Will Still, visit Paris Saint-Germain (PSG) in their Ligue 1 clash later this month for another date with Lionel Messi, Kylian Mbappe, Neymar and Co.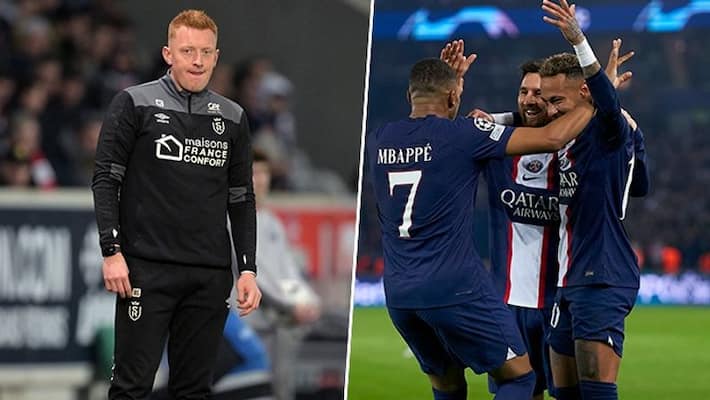 Europe's youngest boss, Reims' Will Still, who cut his teeth playing Football Manager, is experiencing a sensational run with the Ligue 1 team. The 30-year-old manager temporarily took over the struggling Reims club in October, and since then, the team has gone 10 games without a loss, including Wednesday night's 1-0 victory away at AC Ajaccio.
Also read:Should Mbappe take over France's captaincy from Lloris? Former PSG star Rothen gives scathing response
When manager Oscar Garcia was absent in October last year, Still took over as Reims prevented Ligue 1 champions Paris Saint-Germain (PSG) from scoring for just the second time this year. He took Garcia's spot a few days after that 0-0 tie in which Sergio Ramos was shown the red card. Reims are gearing up to face PSG on January 30 and Still has revealed the blueprint to stop the sensational Lionel Messi, Kylian Mbappe, Neymar and Co. from getting away with their gameplay.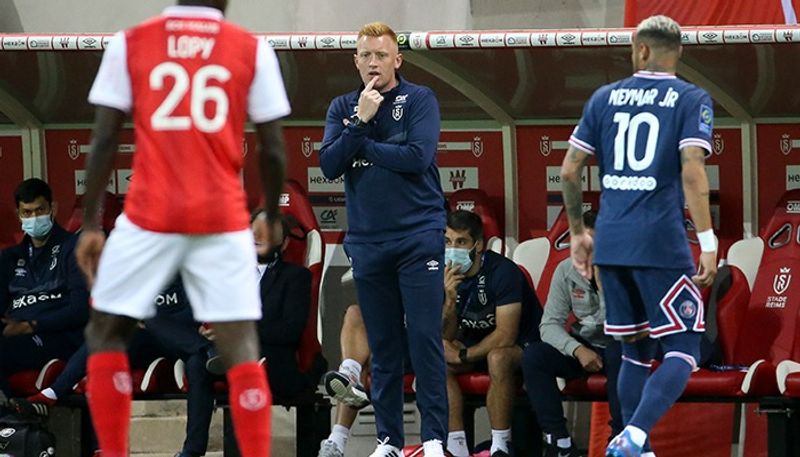 In an interview with DailyMail, Reims' boss reflected upon October's draw and said, "I think we irritated them to a boiling point."
"Press them, foul them, go and grab them by the scuff of the neck, basically," Still explained.
"Don't let them play out, don't give Mbappe the space he wants. As soon as there's a little foul, just run at the referee and make it as loud as possible. Just annoy them as much as we could," Reims' manager added.
When asked if the team will incorporate a similar plan in their clash against PSG later this month, Still stated, "Err, along those lines, yeah."
Also read: Ligue 1 2022-23: 'Important to have Messi back at the heart of our game' - Galtier after PSG trumps Angers
Only time will tell if Still's plan to irritate and frustrate the opponent will work against Christophe Galtier's men. In the meantime, all eyes will be on PSG's Champions League clash against Bayern Munich on February 15, in which the Bundesliga giants may get inspired to try and incorporate Still's blueprint to dismantle the Parisian club's hope of clinching their maiden European glory.
Last Updated Jan 12, 2023, 7:07 PM IST