Bengaluru resident throng Congress MLA's home over cash distribution rumours
Hundreds of Bengaluru citizens turned up at the residence of KR Puram MLA.
Rumours claimed Byrati Basavaraj was distributing demonetised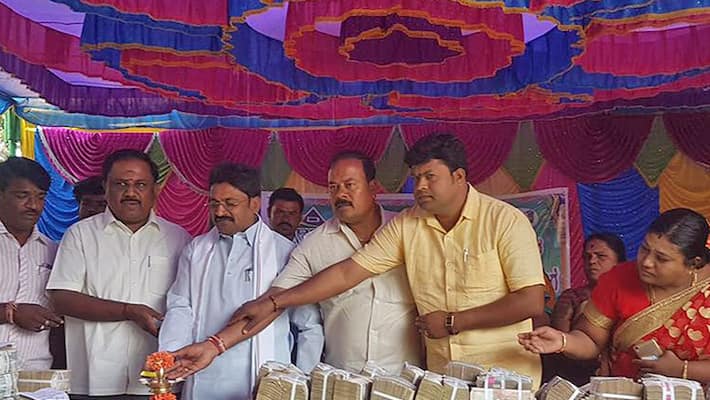 Hundreds of Bengaluru citizens turned up at the residence of KR Puram MLA, Byrati Basavaraj, after rumours claimed that he was distributing banned currency notes to the residents of his constituency.
A huge crowd gathered at the house outside the house of that Byrati Basavaraj on Thursday morning, following which the police arrived at the place and resorted to lathi-charge to people, so as to make them leave.
The crowd still hung around till late evening. While it is yet to ascertain whether the Congress MLA really distributed the cash, rumour has it that the police was called in after it was found that some of the people standing in the queue were not from KR Puram constituency.
Prime Minister Narendra Modi on Tuesday announced that the current notes of ₹500 and ₹1000 will no longer be valid from November 8 midnight. Since then several black money hoarders have resorted to even burning stacked cash as they are now deemed illegal.
On Thursday, the social media was abuzz with pictures of huge bundles of ₹ 500 and ₹1000 notes being distributed by District Co-operative Centre Bank of Kolar and Chikkaballapur, following which the ACB officers raided the bank. While such open distribution of cash is illegal, it came to light that the  money was handed over a week back.
Also Read: Large bundles of ₹500, ₹1000 cash distributed in Kolar, Chikkaballapur
Last Updated Mar 31, 2018, 6:31 PM IST