Bollywood star Arbaaz Khan visits Ambareesh's Bengaluru residence
Though not close to the family, I have come here to express my condolences because of the respect I have for late Ambareesh, said Bollywood star Arbaaz Khan.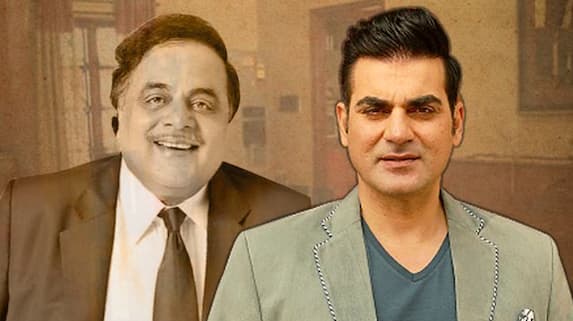 Bollywood star Arbaaz Khan met actor-politician Ambareesh's wife Sumalatha at the late actor's Bengaluru residence to pay his respects.
Arbaaz Khan was on a Bengaluru visit for a personal event. He met Sumalatha at the actor's residence at Sankey Tank in Bengaluru.
"Sadly, we have lost Ambareesh. I couldn't attend the funeral of the actor. So, I have come here to pay my respects and to express my condolences to the family," said Arbaaz Khan.
"Ambareesh was a well-known actor, MLA and union minister. He has helped many people in his lifetime. Though I am not very close to the family, I respect him a lot and I am here in honour of him," he said.
Arbaaz shares good rapport with Kannada film stars, especially with Kichcha Sudeep.
Kannada actor-politician Ambareesh died of a cardiac arrest on November 24 at Vikram Hospital in Bengaluru.
Last Updated Dec 11, 2018, 5:58 PM IST