Mosquito menace: 5 plants that will keep mosquitoes away from home
Why spend heaps of money on mosquito repellents when you can grow them in your garden?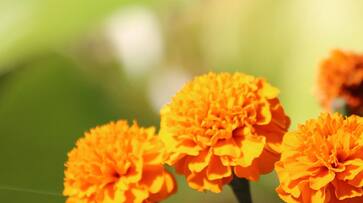 Bengaluru: Mosquitoes can spread deadly diseases like dengue, malaria and chikungunya.  They will thrive in damp areas including places where there is stagnant water.
With the rise in mosquito population in the city, it is time to take measures that can keep the bugs away from your home.
Here are 5 plants that can keep your home mosquito-free:
1. Citronella/ lemongrass
Citronella is the most common ingredient in many of the mosquito repellents. It is a beautiful perennial clumping grass that emits a strong aroma that will keep mosquitoes away.
Citronella is very easy to grow and can get to be five or six foot tall.
2. Lemon balm
The plant is a member of the mint family and is also alternatively called horsemint and beebalm. It is very easy to grow and hence it is something that beginner gardeners can try planting them in the garden.
Lemon balm resists drought and grows well in shade.
3.  Marigolds
The bright marigolds are a great choice for repelling mosquitoes. Marigolds contain pyrethrum, an ingredient found in many mosquito repellents. They have a unique aroma which bugs find repulsive.
The plants can be placed in flower beds around the house which will prevent mosquitoes from entering.
4. Geraniums/ Cranebills
These beautiful flowering plants will help you keep mosquitoes away from your home.
The plant does not require too much of water. Also, when you water them, ensure that you water the soil and not the plant.
5. Catnip
Several studies have proved that catnip is 10 times better at keeping mosquitoes away than other mosquito repellents.
Last Updated Jul 14, 2019, 6:06 PM IST