IMA case: SIT officials arrest two landlords for stealing goods from Frontline Pharma
The landlords -- Murali, 41, and Muniraju, 34 -- whose property was used to run Frontline Pharma outlet, which is a part of the IMA Group, were booked by the SIT. They reportedly told the police that the employees of the pharmacy had vacated the outlet in a hurry a week ago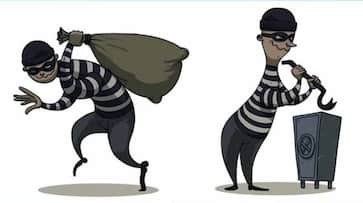 Bengaluru: Two landlords -- whose property had been taken up by the I Monetary Advisory (IMA) Group to run Frontline Pharma -- have been booked for stealing goods from the outlet after the Special Investigation Team (SIT) went to the pharma outlet on Monday. The officials found the shop empty.
The SIT officials went to the Frontline Pharma outlet, which is a part of the IMA Group, at 14th cross, JP Nagar, Bengaluru. They have filed a case against the accused on charges of theft, cheating, mischief to cause damage and trespass. 
The landlords -- Murali, 41, and Muniraju, 34 -- reportedly told the police that the employees of the pharmacy had vacated the outlet in a hurry a week ago. But when the officials cross-checked their claim, they learnt something else.
A senior police officer reportedly said that they discovered that Murali and Muniraju had taken away a fridge, computers, CCTV, DVR imported racks, furniture and card swipe machines to their home after the employees fled with the medicines and cash.
According to the police, the duo broke open the lock of the pharma to take away the belongings. They did this despite knowing that all Frontline Pharma outlets across the city are under the SIT scanner. 
An officer reportedly said that the accused had removed even the signboard of the shop. They had plans of leasing it out to another entity. The racks and furniture, estimated to be worth Rs 50 lakh, have been seized.
Last Updated Jul 11, 2019, 1:19 PM IST