Bengaluru teen develops app for OCD afflicted people
Kaajal Gupta reportedly said that during her therapy, she was asked to keep a diary to note down any behaviour that she had been repeating constantly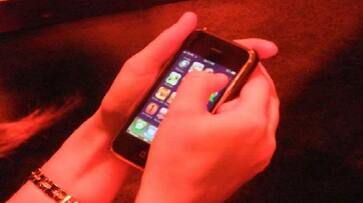 Bengaluru: A girl with obsessive compulsive disorder (OCD) developed an app for others suffering from the same problem inspired by her struggle. Kaajal Gupta was diagnosed with the disorder when she was 13 years old.
Kajal reportedly said that during her therapy, she was asked to keep a diary to note down any behaviour that she had been repeating constantly. But sometimes, she would not be carrying a diary. It became difficult for her to jot it down and it affected her therapy, reports said.
Inspired by her struggle, she developed an app for others, who have been suffering from OCD. She reportedly said that it was her sister who suggested that she creates an app in 2017.
Kaajal along with a therapist and 10 others, who were suffering from OCD, brainstormed to find a solution. She launched the app, Liberate: My OCD Fighter, in November last year.
The app reportedly helps people log their development and facilitates recovery.
In a review of the app on Kaajal's website myocdfighter.com, a user wrote that she had been using Liberate for a few months and that she had been coping much better with the app. She said that she could identify what she repeatedly did and keep a record of it.
Within a year since the launch, the app has had 3,000 downloads. Kaajal is one of the students, who has been chosen by Ashoka innovators from among 1,200 nominations.
Last Updated Jul 13, 2019, 7:27 PM IST