Bengaluru: Order products from airport stores online; KIA offers customer collection, home delivery
The initiative -- FSTR -- will include all shops at the airport. The passengers can pick up the purchased products 24 hours after the order has been placed. The collection centre is located at the kerbside near the Subway outlet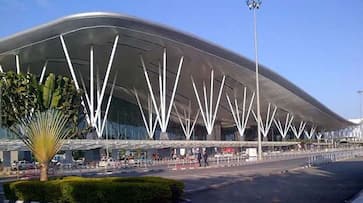 Bengaluru: Kempegowda International Airport (KIA) will soon allow passengers to shop for products that are available at the airport online. Enhancing the shopping experience, the customers have an option to have the products delivered home. Alternatively, they can collect it from KIA if they so wish.
The initiative -- FSTR -- will include all shops at the airport. The passengers can pick up the purchased products 24 hours after the order has been placed. The collection centre is located at the kerbside near the Subway outlet.
After creating an account on www.fstrbyblr.com, the passengers can browse and add necessary products to their virtual carts and can make their payments online.
Orders can be placed seven days before a flight's departure or arrival at KIA.
Customers who have opted to pick up the purchased products from the airport can do so by providing a collection OTP that will be sent to their phones.
However, the customers who are travelling or transiting through KIA need to check with their respective airlines or the customs and excise departments of their respective destinations regarding the guidelines or restrictions on what they may carry on board.
International passengers will have to show their passports and Elector's Photo Identity Card (EPIC) and domestic passengers will have to show their Aadhaar cards or valid photo IDs to collect the items.
KIA to ensure all-time taxi availability to visitors soon
Earlier reports stated that KIA will get a remote car parking facility for taxis, fitted with automatic ticket-dispensing towers and boom barriers with radio frequency identification technology (RFID). The car parking facility can accommodate more than 1,600 taxis.
The facility will ensure all-time taxi availability at the terminals, reports stated.
Last Updated Jul 7, 2019, 4:02 PM IST