To cut or not to cut:  RBI governor is not alone now
For the first time in the history of the 81-year old RBI, a committee of six, and not just the RBI governor will decide on interest rates
Reports say RBI could hold rates and cut only in December this year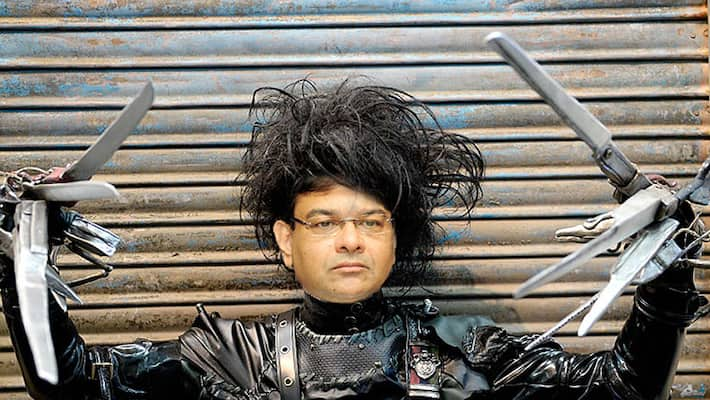 What has changed?
A lot we would say. For the first time in the history of the 81-year old Reserve Bank of India (RBI), a committee of six and not just the RBI governor will now decide on interest rates.  
In agreement with ex-governor Raghuram Rajan and Urjit Patel's recommendations to form a monetary policy committee (MPC), the government has now named three academics to join RBI governor Patel, his deputy in charge of monetary policy and another central bank executive on the new MPC.
Indian Statistical Institute Professor Chetan Ghate, Delhi School of Economics director Pami Dua and IIM-Ahmedabad professor Ravindra Dholakia and the three RBI nominees will now jointly decide on interest rates and have one vote each.
In the case of a tie, Patel will have a casting vote in deciding on the interest rate as guided by a newly established inflation target. He, however, would not be able to veto a majority decision.
The previous RBI governor Rajan was often accused of keeping borrowing costs too high and hurting growth; the MPC will be guided by the inflation target set by the government last month. It has to ensure that consumer inflation stays within 2- 6%.
October 4 will be the first monetary policy review after the appointment of Patel as head of the central bank.
Will he or won't he?
There are some expectations that Patel will go for a cut in interest rate on easing inflation. The Reserve Bank has reduced the interest rate by 150 basis points since January 2015 with an aim to boost economic growth.
On a contrary note, credit rating agency Ind-Ra said in a recent report that the central bank was more likely to cut rates in December this year as it was of the opinion that the RBI would have better clarity on the retail inflation trajectory for the last quarter of the fiscal as well as the US electoral outcomes and the Federal Reserve rate trajectory by then.
In the last bi-monthly policy review in August, the RBI had kept the policy repo rate (the interest rate at which the central bank provides short-term liquidity to banks) under the liquidity adjustment facility unchanged at 6.5%. The RBI then reasoned that the risks to the inflation target of 5% for March 2017 continued to be on the upside.
The central bank had last cut the repo rate to 6.50%  from 6.75 % in April 2016. As a consequence of the dovish outcome from the US Fed and Bank of Japan (BoJ) policy, the domestic bond market has already started focusing on the RBI's policy on October 4, said Ind-Ra economists Bansi Madhavani and Soumyajit Niyogi in their report.
Rating agency Crisil also thinks there will be no rate cut on Tuesday as, "RBI may choose to wait for some more time before wielding the knife as inflationary trends may accelerate going forward."
"Risks to inflation could emanate from high protein inflation, which has recorded double-digit growth for 14 consecutive months, services inflation, especially in rural areas, which is keeping core inflation high and sticky and surprise pickup in oil prices," Crisil said in a recent note.
According to a PTI report, BNP Paribas chief economist Richard Iley said, "With core inflation developments remaining benign, the door is ajar for a final 25 basis point rate cut this cycle although Patel may choose to delay a move until December."
Japanese brokerage Nomura expects 25 basis points repo rate cut in December, followed by an extended pause in 2017, given upside risks to inflation and sticky underlying factors.
What could spoil the party?
Inflation is the usual suspect and bane of all hawkish RBI governors. Earlier wholesale prices inched up to a two-year high of 3.74% in August, leaving little room for interest rate cut.
"WPI inflation is expected to print between 4-4.5% in the remainder of 2016, whereas CPI inflation would range within 4-5% in the same months, closing the wedge between the two metrices," senior economist at ICRA Aditi Nayar said.
The wholesale price-based inflation (WPI), reflecting the annual rate of price rise, rose as pulses and manufactured items showed an uptick. "RBI being guided by CPI, which has fallen sharply for August 2016 and reached at 5.05%, may not be in a position to reduce the key interest rate since the fall in CPI is not yet sustained, and it may rise above 6% in coming months," Assocham Secretary General D S Rawat said.
Rawat said the increase in retail inflation might be due to factors like the expected fall in money supply because of FCNR deposits maturing in September 2016, incremental effect of 7th pay commission and effect of policy announcements by central banks of the US, Japan, China and the European Union.
Image courtesy: Guruprasath R 
Last Updated Mar 31, 2018, 6:55 PM IST