Aadhaar mandatory for purchase of alcohol? What's the reason behind it?
An organisation called Rasthreeya Parisara Samrakshana Okkuta has sent proposals to the government asking it to make it a rule for alcohol consumers to link their Aadhaar numbers in order to procure alcohol.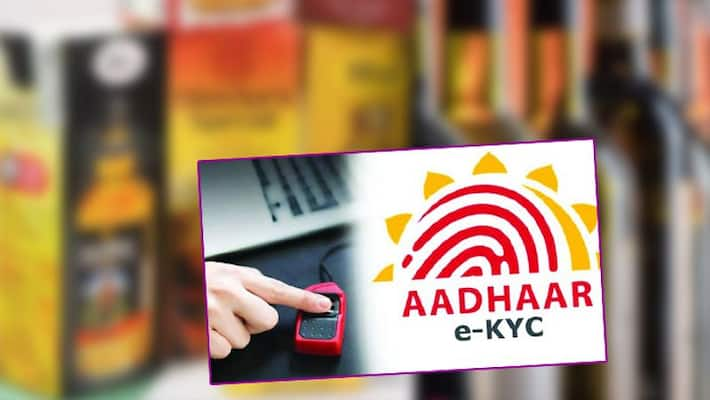 Bengaluru: Most of us would have linked our Aadhaar card numbers to avail government schemes.
But ever heard of one in order to procure liquor?
Sounds strange, but a proposal to this effect has been sent to the government by an organisation named Rasthreeya Parisara Samrakshana Okkuta, which concerns itself with protection of the environment.
Let's take a look at the proposals in detail.
A liquor buyer has to produce his Aadhaar number to get liquor. After this, when he comes to buy liquor the next time, he has to return the bottle or the tetra pack. If he fails to do so and disposes it of carelessly, the bottles will be scanned and the licence of the seller would stand cancelled.  Apart from these, a cess to ensure welfare of the families of the alcohol consumers will be collected. In case of consumers falling on roads or pavements, they have to be shifted back to their houses in excise department vehicles.  If the consumers fall ill, they have to be taken care of by the department or the govt itself.
Speaking to a local channel, Shivaprasad, DC, Mandya district excise department said, "There is no such proposal by the department itself. The proposal has come through an organisation called Rasthreeya Parisara Samrakshana Okkuta. We will study the recommendations and send our opinion to the government."
The proposals surely lead to a lot of debates and discussions, but the primary motive behind these recommendations is to curb the harm done to the environment. As people throw these containers, there are high chances of animals consuming them.
Last Updated Sep 1, 2019, 6:07 PM IST