India's ace fashion designer Deepthi Ganesh talks about her USP and growth plans
Deepthi Ganesh is a renowned fashion designer, well known in social and professional circles of South India.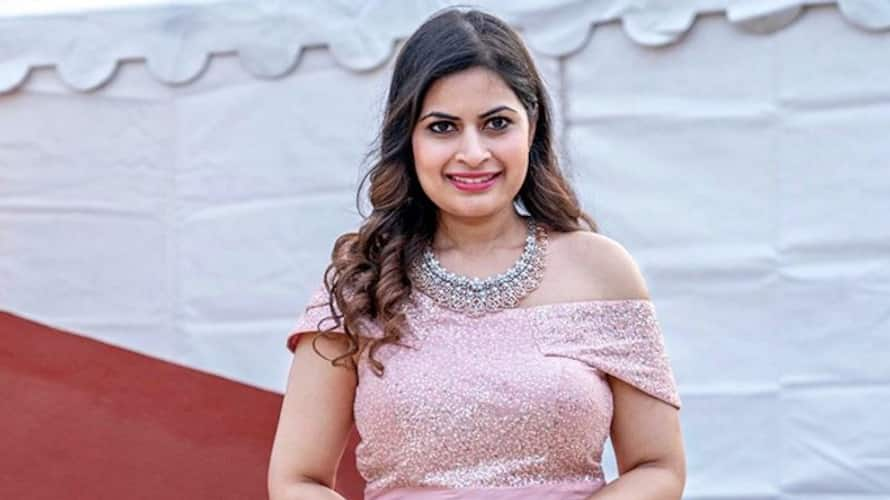 Hailing from a family of professionals and doctors, left Deepthi with a target to mark in the field of fashion. Like all girls, she was passionate about dressing up since childhood. 

Deepthi Ganesh is a renowned fashion designer, well known in social and professional circles of South India. Hailing from Hyderabad, she has tonnes of rich accomplishments in creating innovative and highly successful designs for several movie actresses, models, and celebrities in her bag. 
She grew up seeing her mother getting different clothes designed for her sister and herself which stayed with her. She then decided to study fashion designing, to make it a career choice which led her to pursue a fashion designing course after her B.E.With a strong exposure to a wide range of traditional, western, modern, and fusion fashion styles for several years, Deepthi has been thoroughly exposed to the constantly changing trends of Indian and global fashion. 
Talking about her USP she says, "Understanding customer requirements and pulse to suggest the right kind of silhouette for each body type and the creative designs that suite them, while simultaneously matching to the current trend is our key motive. This stands as our USP, while quality & reasonable pricing adds to it." She has catered to the very elite crowd in Hyderabad and styled many Tollywood celebrities. 
She is now one among the most foreknown fashion stylists of India and plans to expand her base to international geographies with promising creativity, style, comfort and quality. Being the proud owner of a couture – Deepthi Ganesh Label, she has served more than 20,000 clients in the past 5 years in over 15 countries. She believes that fashion can be bought but style is innate. You either have it or you don't.
She always works hard and is a futuristic thinker and planner. She is working towards a bigger and better future for the brand. She plans to make the brand more visible while working with more craftsmen. She added saying, "Spiring for global presence and worldwide appreciation is always there in my blood." In today's market there is a lot of competition but her innovative designs at throw-away prices make sure people prefer to go back to shop at her couture.
Talking about her personal interest in uplifting craftsmen and rural India, she also mentions that her association with an orphanage in a village at Andhra Pradesh is to where a part of her revenue goes. Helping the less fortunate children by contributing towards their literacy benefit is what she strives for. She is a true believer that education can make the world a better place to live in!
Last Updated Aug 12, 2020, 12:22 PM IST