Hypothyroidism in Children: Treatment, symptoms and cause, know from the expert
We spoke to Dr Aditi Chopra, Consultant - Diabetes and Endocrinology, Fortis Hospital, Bannerghatta Road, who told us all about hypothyroidism in kids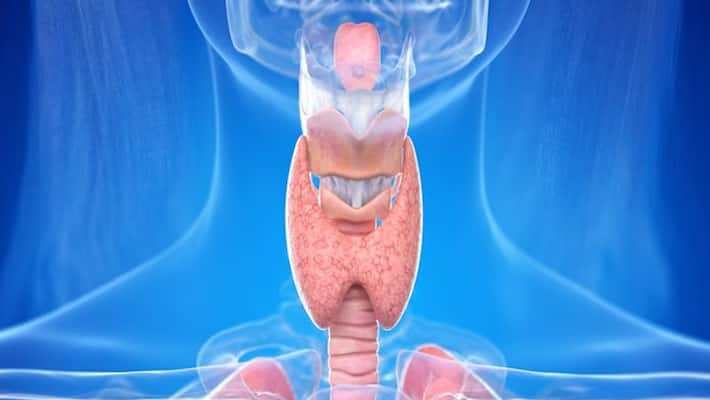 We all know that the thyroid gland is located in the neck and produces hormones essential for regulating metabolism and other bodily functions. Hypothyroidism is a medical condition in which the thyroid gland does not have enough hormones. In children, hypothyroidism can cause a delay in physical and mental development and other health problems.
Amongst the various causes, Hashimoto's thyroiditis is a common aetiology of hypothyroidism in children. This is an autoimmune disorder in which the immune system attacks and destroys the thyroid gland. Other causes include:
Also Read: Advantages that meditation can have in maintaining your body
Congenital hypothyroidism (present at birth)
Surgical removal of the thyroid gland
Radiation treatment to the neck or head
Common hypothyroidism symptoms in children are fatigue, weight gain, cold intolerance, constipation, dry skin and hair. Hypothyroidism in children is a common cause of slow growth, delayed mental development and difficulty learning.
Diagnosis of hypothyroidism can be made through a blood test to measure levels of thyroid hormones and thyroid-stimulating hormone (TSH). Treatment for hypothyroidism involves taking a single daily thyroid hormone replacement pill. 
Also Read: Foods that you should consume to stay warm in winters
With proper treatment, children with hypothyroidism can lead healthy, everyday lives. If untreated, the condition may have devastating effects, such as stunted physical growth and mental retardation. The medication dosage may need to be adjusted periodically to ensure optimal hormone levels.
Last Updated Jan 16, 2023, 3:56 PM IST