Hyderabad woman loses vision after spending hours on smartphone in dark
A 30-year-old suffered blindness for about 18 months in Hyderabad after she spent long hours on her mobile phone in the dark. Dr Sudhir, who treated her, said the woman was suffering from a condition called smartphone vision syndrome.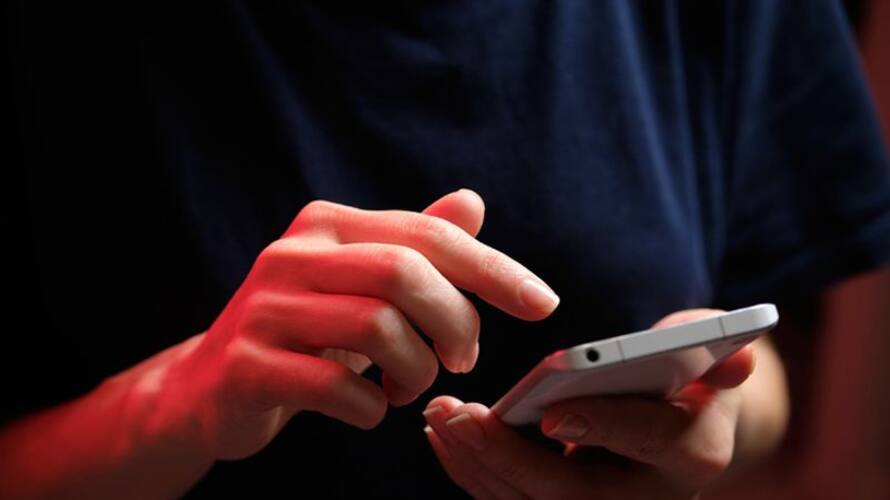 We are all well aware of the negative impacts of technology and the consequences of a device addiction. However, a lot of people disregard or disregard warnings and allow their addiction to negatively impact their health. A Hyderabad woman had a similar dependence on using her smartphone late at night. Additionally, she lost her vision due to her habit of reading through social media at night.
Dr. Sudhir, a neurosurgeon from Hyderabad, detailed on Twitter how a 30-year-old woman's vision was destroyed as a result of her habit of using her smartphone in the dark at night. The physician revealed in a Twitter thread that Manju, one of his patients, visited him with symptoms including seeing floaters, bright flashes of light, dark zigzag patterns, and occasionally having trouble focusing on objects. She was found to have smartphone vision syndrome (SVS), which can cause eye-related issues including blindness, when she underwent a medical test.
Also Read | Exclusive: Actress, cancer survivor Chhavi Mittal shares inspirational story; reveals how social media helped
Her tendency to spend a lot of time on her phone in the dark, according to the doctor, is what caused her eyesight loss. She had been doing this usual behaviour for around one and a half years.
Taking to Twitter, Dr Sudhir wrote: "I went through the past. Her symptoms began when she left her profession as a beautician to care for her child with special needs. She developed a new habit of using her smartphone for several hours every day, even for more than two hours at night with the lights out."
But after seeing her habit, the doctor gave her medical advice and instructed her to cut back on screen time. She was able to regain her vision by taking the medicine as prescribed and avoiding screens.
Manju received treatment when she needed it, but it is concerning how many individuals have "digital vision syndrome," "computer vision syndrome," or "smartphone vision syndrome." Although with medication and changes in lifestyle one can be cured still, still using the smartphone with responsibility is still the need.
Also Read | Meghalaya Election 2023: Congress manifesto promises Rs 3,000 monthly to single BPL moms, jobs for every home
Last Updated Feb 9, 2023, 6:30 PM IST