For men only - Here are 5 ways to Improve Your Sexual Performance
Male infertility can result from trauma, diseases like diabetes, binge drinking, smoking, and other factors, while female infertility can be affected by various factors such as hormonal changes, age, obesity, and more.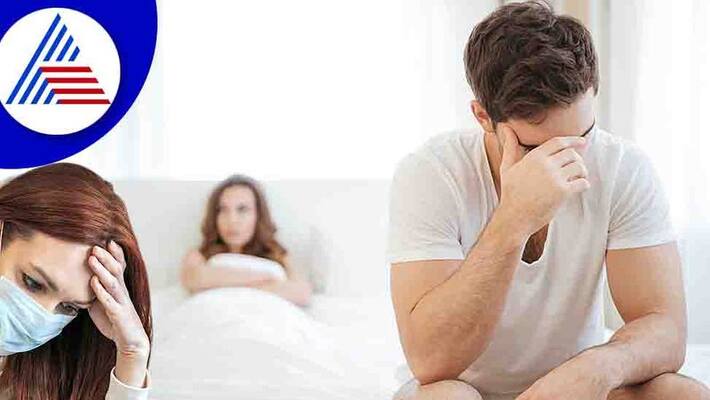 Becoming a parent is one of life's most beautiful experiences, but many couples experience infertility. This may be related to the growing infertility issue in both men and women. While a woman's fertility can be impacted by various factors, including hormonal changes, age, obesity, and more, male infertility can be caused by trauma, diseases like diabetes, binge drinking, smoking, and other behaviours.

Several lifestyle changes have also contributed to poor sexual performance and fertility problems. You may be able to improve your performance in bed by making a few adjustments to your diet and daily schedule.
Also Read: Take breaks to refresh your eye - 4 ways to reduce the digital eye strain
Adding the following foods to your diet will help your sexual and reproductive health:
Even though they can cause bad breath, onions and garlic are very beneficial for boosting blood circulation.
Potassium is plentiful in bananas. They can aid in enhancing sexual performance and are necessary for lowering blood pressure.
Pepper and chilies also boost blood flow by lowering inflammation and high blood pressure.
One needs to take care of a few things in addition to changing their diet to enhance their reproductive function. In an interview with HT Lifestyle, Dr. Sanjay Kalra, an endocrinologist at Kindly, provided some advice on improving men's sexual and reproductive health.
Keep moving: Being physically active keeps your heart healthy and improves the quality of your sex. Daily exercise both improves fertility and aids in weight management.
Go to the doctor: It is advised that you consult your doctor without hesitation if you have erectile dysfunction or any other diagnosed disease and receive the necessary treatment.
Avoid stress: High-stress levels cause a person's blood pressure and heart rate to rise, which lowers sperm quality and decreases sexual desire.
Also Read: Anger management: 7 easy tips to help you control your temper
Sleep schedule: According to the health expert, living a healthy lifestyle and getting enough sleep can help increase sperm quality and sexual desire.
Say no to bad habits: As per Healthline, red wine improves circulation, but consuming too much alcohol and smoking could adversely impact your sexual performance. Drinking alcohol and smoking regularly directly affects male fertility and decreases the quality of their sperm.
Last Updated Jun 28, 2022, 11:24 AM IST