Food to Mood: How nutrition helps your mental well-being
7 simple ways food can boost your brain and mood. Learn how the right foods nourish your mind, balance your emotions, and make you feel happier.

Good food is Good Mood" You might have heard this common saying a lot, but what are its practical basis? In this article, explore how the food you eat impacts your brain and emotions in 7 easy-to-understand ways. From omega-3-rich fish to colorful fruits and veggies, discover the secrets to a happier, more balanced mind through your diet.
1. Making Happy Messengers:
Food has stuff called amino acids that help make messengers in your brain. These messengers make sure you feel good and your mood stays balanced.
2. Fish and Nuts for Happy Thoughts:
Eating fish, nuts, and seeds gives you something called omega-3 fatty acids. These things help your brain work better and make you less sad or worried.
3. Colorful Foods for Brain Armor:
Fruits and veggies with bright colors have special things called antioxidants. They help your brain stay safe from harm and might stop you from feeling down.
4. Stable Energy for Good Vibes:
Some foods, like whole grains and beans, keep your energy steady. This helps you avoid feeling grumpy when your energy goes up and down.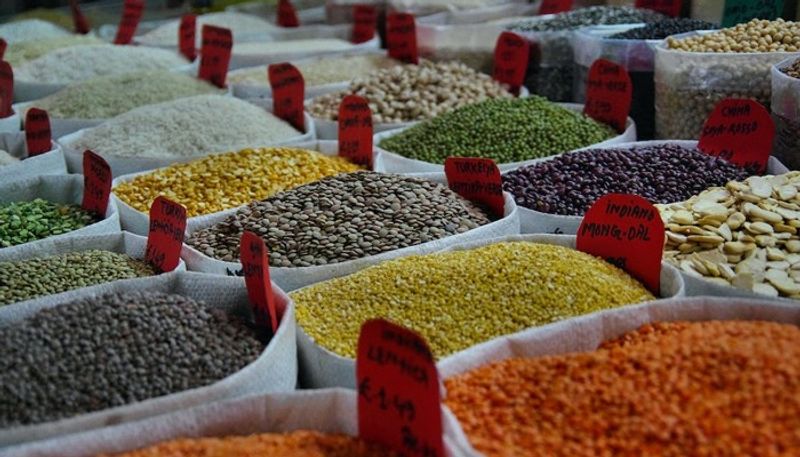 5. Friendly Gut Helpers:
Your gut, where food goes, is like a friend to your brain. When you eat things like fiber, it helps your gut work well and keeps your mind happy.
6. Tiny Nutrients for Mood Magic:
Nutrients like vitamins and minerals, found in whole grains and green veggies, help your brain do its job right. They can help you handle stress and stay calm.
7. Water for Clear Thoughts:
Drinking water keeps you from feeling fuzzy headed. When you're not thirsty, you can think better and be less crabby.
Remember, food isn't just about filling your belly. It's also about keeping your brain and feelings in good shape. By choosing good foods and drinking water, you can make your brain and heart feel their best, helping you be happier and more balanced.
Last Updated Sep 27, 2023, 1:57 PM IST