Daily Horoscope for March 29, 2023: Aries, Virgo should be careful; good day for Leo
Chirag Daruwalla, who carries on the legacy of his late father and renowned astrologer Bejan Daruwalla, shares daily astrological predictions for March 29, 2023. Continue reading and share with your friends.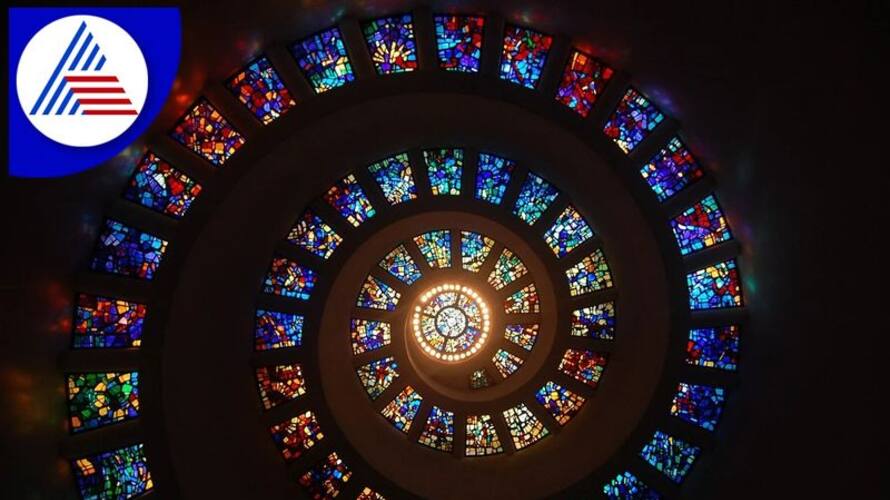 Aries:
Ganesha says sharing happiness will increase, your way of living and speaking attracts people towards you. There will be a plan to complete some auspicious work in the house. At this time students and youth should worry more about their studies and career. Someone close to you may betray you. Do not ignore any activity going on at the workplace. There is a possibility of getting a contract. Keep your plans secret.
Taurus:
Ganesha says your dedication and hard work will reap unexpected benefits, stay focused on your work. Spending some time in activities of your interest will give you relief. There will be
some trouble related to property, but the work will be done peacefully. Take care of your important things. There will be some problems at work place, but at the same time there will be solution with efforts.
Gemini:
Ganesha says spend some time on your personal and interesting activities. By which you will feel full of energy. Complete finance related activities on time. Some people may spread
rumours about you due to jealousy. But ignoring these things, stay busy and engrossed in your activities. Getting new information related to business is also necessary. Businesses related to media and online work will be beneficial.
Cancer:
Ganesha says some time will also be spent in works related to religious and spiritual field. And helping the needy will give you peace of mind. Do not let negative thoughts dominate you when there is a problem or problem. Help the parents of children to maintain self- reliance. Business activities will run smoothly with the cooperation of employees. By which you will be able to concentrate on your other tasks while remaining stress free.
Leo:
Ganesha says there will be a pleasant atmosphere with the arrival of close relations in the house. If the situation of loan or borrowing is happening, then take care of your capacity. It is important to maintain mental peace during the time. It is necessary to maintain proper order in business activities. Relationship with higher authorities and respectable people will benefit your business. You will get full support from spouse and family members.
Virgo:
Ganesha says being more aware of your personality and lifestyle will improve your image in the society. Be careful in any transaction related to money at this time. Check the documents thoroughly. Otherwise, you may also get into some financial problems. Focus on improving the quality of your work in business. Marketing related activities and contact sources will improve.
Libra:
Ganesha says be sure to contribute to social work, be fully focused towards your goal. Success is inevitable. There will be respect in the society. Drive carefully. There may be some problems in business. Be friendly with employees and colleagues. There can be misunderstanding between husband and wife regarding small things. Intimacy will increase in love relationships.
Scorpio:
Ganesha says there will be some discussion about the renovation and decoration of the house together with the family members. But before doing any work, if you make a budget for it, you can avoid financial problems. To take care of any work related to home or business. Any kind of damage is likely. A little carelessness can cause harm. Keep your temper in balance. There will be sweetness in love relationships. Stress will affect your digestive system.
Sagittarius:
Ganesha says time will pass in hospitality. If you have an idea related to property or vehicle, it is a better time to implement it. Students will be vigilant about their studies. Time is also
to be cautious. Unnecessary expenses may bother you. There is a possibility of getting great success in business related to government work. Chances of your progress are also getting
higher at this time.
Capricorn:
Ganesha says your dominance will remain both socially and professionally. Organizing a religious function at home will infuse positive energy. Any plan of yours may become public.
Damage is likely and your performance will also be affected. Do not be hasty in taking important decisions in the field of work. Keep distance from negative people. Ignore minor negative things in married life and respect each other's feelings.
Aquarius:
Ganesha says there will be excess of hard work and effort at this time. But your trick will solve the task properly. Students need more attention in their work like study and research. Anger and passion can ruin any work done by you. There will be some problems in the field of work. Transparency is very important especially in partnership work. Don't let any outsider interfere in your home arrangement.
Pisces:
Ganesha says by being alert and careful you will be able to perform your tasks well. Take the help of a senior person in the house in some important work. With their right advice you will
surely get success. Control unnecessary expenses. Any ongoing dispute with employees in
the workplace will also be resolved. There will be excellent harmony in marital relations. It is
necessary to maintain cleanliness.
Last Updated Mar 29, 2023, 1:00 AM IST