Daily Horoscope for March 28, 2023: Good day for Virgo, Pisces; difficult day for Leo
Chirag Daruwalla, who carries on the legacy of his late father and renowned astrologer Bejan Daruwalla, shares daily astrological predictions for March 28, 2023. Continue reading and share with your friends.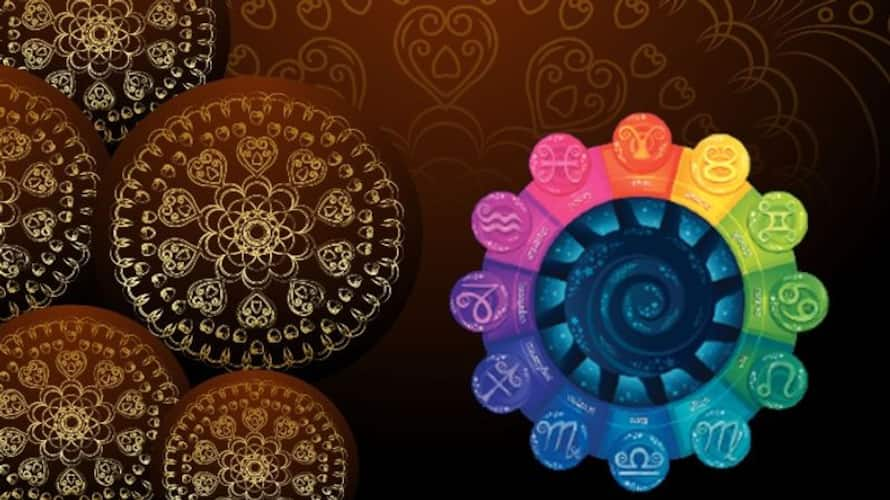 Aries:
Ganesha says having proper thought and caution in making any decision will give a very favourable result. Advice from experienced people at home will be useful. Getting some good news from the child's side will create a festive atmosphere in the house. Be patient when any adverse situation arises. The effects of stress will be on your work ability. A few misunderstandings can spoil relationships with friends or siblings.
Taurus:
Ganesha says some of your pending work can be completed. So do not bring any deficiency in your hard work. Some of your friends will cause your problems due to lack of mutual
harmony, better not to trust their words. Get in touch with experienced business people. You may also get new orders and contracts. Job seekers may have to work overtime due to overwork. The support of family members will maintain faith and confidence in you.
Gemini:
Ganesha says every task will be completed peacefully under the guidance of seniors. An ongoing misunderstanding with a close person will clear up and the relationship will become sweet again. Be fit and take the right decision at the right time, also, if you have made a promise to someone, definitely fulfil it. Keep your business work system in order, so that better results can be achieved.
Cancer:
Ganesha says there will be regular routine and daily work will go smoothly, meeting time with close friends will be available. You will have a special role in maintaining sweetness in
relations with relatives. The day is not suitable for starting any new work in business. Focus on current activities and don't share your working method with anyone. The ongoing tension between husband and wife can affect the family as well.
Leo:
Ganesha says make your contacts stronger, it will benefit you a lot. Spending time in spiritual activities will bring peace of mind. Change your nature with time. Overconfidence and arrogance will be harmful for you. Avoid extravagance and keep a budget in mind. Do not share business affairs and activities with anyone. Maintain your presence in the marketing field by deferring tasks.
Virgo:
Ganesha says some work will be completed in a friendly manner. Strengthen political and social contacts. Any special task of yours can be completed by them. The youth will get decent success in any of their projects. There will be some concern regarding personal or family problems. Try to solve problems patiently and peacefully. Wait to do some important work related to business, pay attention to current tasks.
Libra:
Ganesha says by being in contact with influential and good people, there will be a very positive change in behaviour. Helping the pain and suffering of others will be your special quality. Some challenges will come up. Unexpected expenses will bother you. The ongoing problem in any business related work will be solved and that work will speed up. Improvement in income status will also alleviate financial problems.
Scorpio:
Ganesha says find a solution to the problem instead of being bothered by any negative situation, related investment due to maturity of any policy etc. Plans will be made. It is foolish to spend lavishly on appearances. Don't let negative things dominate you. Try to organize all the work in the field yourself; someone else can take credit for your work. Despite being busy, spend some time with family.
Sagittarius:
Ganesha says if any parental matter is stuck then it can be resolved through someone's mediation. A tour related program will be made. Keep yourself away from any controversial situation. Something special is likely to be revealed about you. It would be better to keep your activities secret. There is good success position in activities like shares, boom-bust. If you have planned to start any new work, complete it immediately.
Capricorn:
Ganesha says you will cooperate in religious and social activities. Good time will be spent in shopping etc. with family. The ongoing problem will be resolved. Be concerned about your
work and do not interfere in others' personal affairs. Advice from outsiders or friends can be harmful for you. Paying more attention in marketing related work will be beneficial. Strengthen your contacts. Do not invest money in risky activities.
Aquarius:
Ganesha says you will feel happy with any innovation or change in your daily routine. After solving a personal problem you will feel relief and your popularity will increase in political and social sphere. If you don't think too much while taking any decision, the right time will go out of hand. When lending money to someone, be sure to pay it back. Spend your time on marketing tasks and collecting payments.
Pisces:
Ganesha says your time will be spent in social activities and improvement works. Meeting eminent people will be beneficial. Relationships with wrong minded people can distract you
from your goal. Failure in any project will lead to lack of confidence in the students. You will get new orders in business and may get contracts. With the help of spouse and family members, the house system became good and orderly.
Last Updated Mar 28, 2023, 1:30 AM IST