Daily Horoscope for March 27, 2023: Be careful Aries, Sagittarius; good day Capricorn
Chirag Daruwalla, who carries on the legacy of his late father and renowned astrologer Bejan Daruwalla, shares daily astrological predictions for March 27, 2023. Continue reading and share with your friends.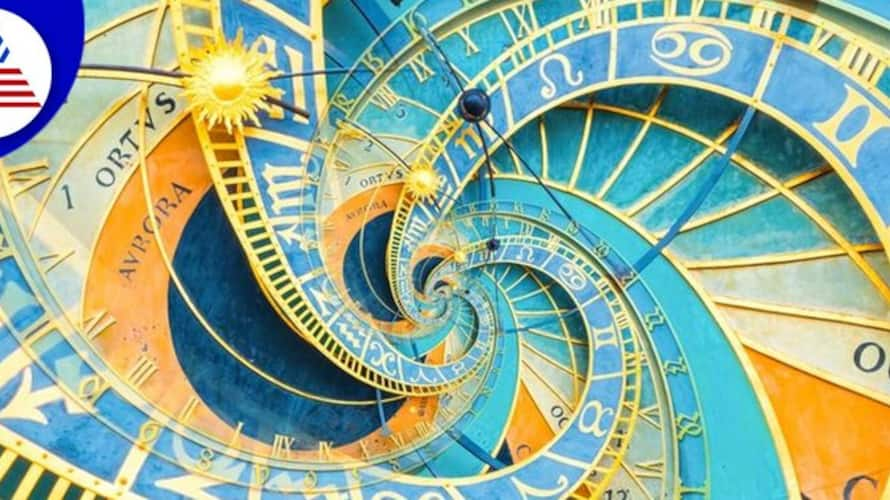 Aries
Ganesha says that social activism will also continue. Many questions will be resolved; it is a  favourable time to make a plan. Attention to your personal work along with attention to your relationships is necessary; there may be some irritability due to excessive work load and busyness. There will be a plan to start a new business to increase business but it will take a lot of hard work and care to work.
Taurus
Ganesha says there will be a religious and entertainment related travel program with the family. Decisions taken by you will be positive and beneficial. Students will get help in their
studies. Solve problems peacefully and control your anger and stubbornness. Postpone new business related activities and focus on current situation. Marital life will be normal. There
will be conditions like fever and lethargy due to change in weather.
Gemini:
Ganesha says disciplined and balanced. Also, try to change the routine a bit. Spending some time with children will boost their morale. Some decisions in emotions may prove to be
wrong. Sharing your personal things with others can harm you. Don't make any changes in business matters; find a solution to any problem instead of panicking. There will be a peaceful atmosphere in the family. The arrival of a new guest in the form of a child in the house can also bring good news.
Cancer
Ganesha says there will be an opportunity to meet people and the social circle will increase and there will be engagement in all kinds of activities. Personality will improve. Due to the
interference of outsiders in the family, the peace and tranquillity of the home may be affected; the youth may be a bit careless and distracted from the goal. Public relations will prove to be very beneficial to increase business. There will be proper cooperation of the staff; there is also a possibility of transfer.
Leo:
Ganesha says a positive attitude towards life and balanced thinking makes many of your tasks easier and many negative situations can be solved. Keep relations with relatives sweet.
Mediate disputes related to social activities, otherwise disputes may escalate. Great care is required while finalizing any business deal, contact and marketing related work is likely to
benefit. There will be a positive atmosphere in the family.
Virgo:
Ganesha says you resolve to give up any of your negative habits, creating a great financial situation. Work on your financial policies with confidence. Don't waste your time in frivolous activities and idleness. Be confident in your qualifications and your ability to do the job. There will be opportunities to meet and interact with influential business people who will prove beneficial in your advancement and also you will get to learn new information. There will be sweetness in married life.
Libra
Ganesha says pleasant planetary condition is happening. There will be good order and routine. Despite the obstacles, you will be able to handle all the important work. Relationships with brothers will be sweet. Court matters and political matters may become complicated. It is very important to keep your budget limited and balanced according to your needs. Your best efforts will improve the internal arrangement of the workplace. There will also be support from staff and higher officials.
Scorpio:
Ganesha says your works will be successful. By taking quick decisions according to the circumstances, your work will be completed on time. Don't let negative thoughts dominate you. There will be a feeling of emptiness in spite of everything in life. Keep yourself busy. Business will have decent means of income; along with expenses will also increase. Quick decisions taken by you will be positive. Plans will be made with family members on some important issue in the house.
Sagittarius:
Ganesha says if you have done any planning for your future, this will prove to be beneficial for you. Children will get relief from any of their problems. Work gets spoiled due to anger and haste. Keep your energy positive. Don't be lazy due to tiredness in business, new opportunities will emerge in computer and media related business. There will be proper harmony and sweetness between family members.
Capricorn:
Ganesha says working with your positive thinking and planning will bring new benefits to you and your family. Rules should be followed as per Vastu in the house. Take care to adapt
your nature. Over thinking can lead to missed opportunities. Give priority to decisions of colleagues in business and experienced people at home. Job seekers will get their desired project soon.
Aquarius
Ganesha says maintain positivity in your thoughts. This will keep you mentally calm. Family discussions may also take place on long-term benefit plans. Getting any unpleasant or inauspicious news can affect the performance. Trying to avoid any work due to laziness, students should pay attention to their studies. You can fix your financial situation with your ability and hard work. Your contribution to official functions will be appreciated.
Pisces:
Ganesha says there is a position of getting reasonable benefits through social or political connections; do not disclose your personal affairs. Control your anger in any situation of argument. Any stalled work related to business will resume and bring positive results. A government serving the people should take care of their image in the public space. Married life will be full of happiness and harmony.
Last Updated Mar 27, 2023, 1:00 AM IST