Daily Horoscope for March 22, 2023: Be careful Taurus; good day for Virgo, Libra
Chirag Daruwalla, who carries on the legacy of his late father and renowned astrologer Bejan Daruwalla, shares daily astrological predictions for March 22, 2023. Continue reading and share with your friends.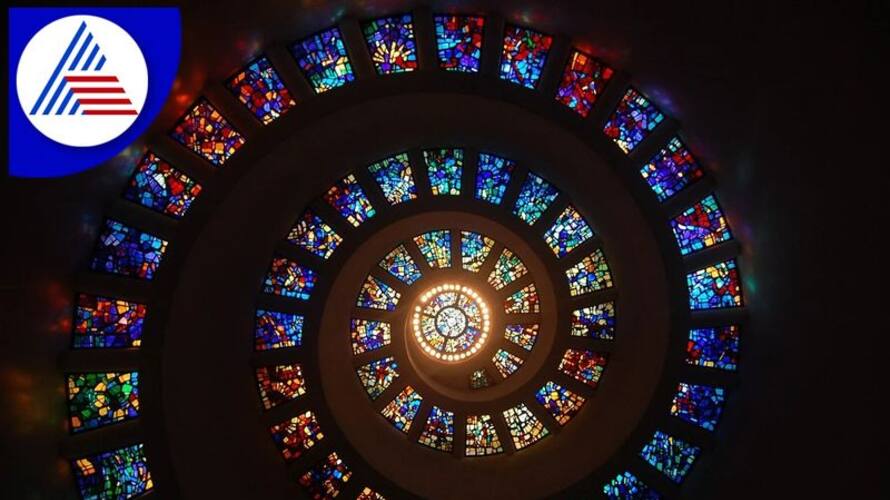 Aries:
Ganesha says don't take any decision based on emotions; make your action plans practically. Doing so will surely bring success. Sometimes negative thoughts in your mind can reduce your confidence. Be confident in your work ability. There will be relief from the problems that have been going on for some time in business. Support of family members will be beneficial for you. There will be pleasant and cordial relationship between family members.
Taurus:
Ganesha says you will be busy throughout the day and you will be able to handle family responsibilities well. The blessings and affection of the elders will be with the family. Any type of transaction can lead to loss. Increasing negative talk can create a stressful situation. There will be some trouble in business. Anger can spoil the work done. There may be rift in love-marriage relationship. Health-Blood pressure related problems need to be taken care of.
Gemini:
Ganesha says the ongoing disagreement with the relative will be resolved and the relationship will be sweet again. There will be a discussion with the family members to improve the arrangement of the house. Business activities will be better. Employees will get proper cooperation. The order is likely to be available as per your wish. Marital relations will be sweet and full of love. Daily routine will be a bit hectic due to increase in migraine and cervical problems.
Cancer
Ganesha says you will think of doing something new different from everyday life. Mental and physical fatigue will be removed. Money related work will be completed on time. Think carefully about all aspects before doing any work. Sudden arrival of guests in the house can cause disruption in your work. Avoid taking any kind of risk in business at this time. Be careful when doing business with strangers. There will be sweetness in married life.
Leo:
Ganesha says spending most of the time with family members will bring peace. Experiences of seniors should be imbibed. Any stalled special work will be completed today. Suddenly there will be some unnecessary expenses which will be difficult to cut. Youth need to focus on their career and future plans. In terms of business, the time is going well. Court-office related matters will be resolved. Time will be spent in entertainment with family members.
Virgo:
Ganesha says planetary rotation will be good for the natives of this zodiac sign and your confidence and efficiency will increase. You have to make a special effort to keep mutual relations sweet. Because of stubbornness you will become the cause of your own loss. There is some loss like situation in business work. Any business trip is advised to be postponed for now. Having proper harmony in your home and business will improve circumstances and keep love relationships close.
Libra:
Ganesha says any important situation related to child's education or career will be discussed. If there is a disputed property case, it can be resolved through someone's mediation. Keep yourself away from useless arguments, financial condition will be weak. Struggle and hard work is required to prove your efficiency and talent in business. But partner support will keep your will power strong.
Scorpio:
Ganesha says the current planetary position is creating the best conditions for you.​​​​​​​​​​​​​​​​​​​​​​​​​​​​​​​​​​​​​​​​​​​​​​​​​​​​​ Try to implement plans immediately. Over thinking can lead to missed opportunities. The interference of outsiders can also create trouble for you. Students should focus on their studies. Some changes are required in the business operations. Keep a close eye on employees too. There will be differences in married life.
Sagittarius:
Ganesha says be confident in yourself while taking any decision. With this you will be able to complete tasks easily. Today is the day to fulfil your dreams and ambitions. Do not let others
interfere in any activity related to your life. Students and youth need to be more careful about their career and studies. Expanding business contacts will yield better results. Businesses related to finance and consultancy will achieve great success. There will be a pleasant atmosphere in the family.
Capricorn
Ganesha says try to complete your tasks on time, energy and confidence will increase. If you get the result of your hard work late then don't worry and wait for the right time. Do not leave any kind of government work unfinished, it is necessary to control your ego and anger. There will be a favourable position in import-export related business. But the right decision needs to be taken. Family atmosphere will be filled with love and joy. Misunderstandings can lead to distance in a love relationship.
Aquarius
Ganesha says an experienced person should be consulted in case of confusion on an important point. There is a positive change in the position of the planets which will prove to be beneficial for you. Being social is also necessary. Personal engagements and relationships need to be preserved. There will be sweetness in the relationship between husband and wife. Health will be good.
Pisces:
Ganesha says there will be interaction with experienced and influential people; you will succeed in completing your tasks in the best possible way. Don't let your morale waver due to adverse situation. There is also a danger of any important item being stolen or lost. Your ability and hard work will work peacefully at workplace; employed people should try to settle their tasks on time. There will be sweetness in marital relations.
Last Updated Mar 22, 2023, 1:30 AM IST