Toyota's hydrogen buses double up as generators
Fuel-cell buses to be launched before the 2020 Summer Olympics in Tokyo
With no CO2 emissions, it is an eco-friendly bus
$6 billion is being invested in infrastructure of more roads, and rails among others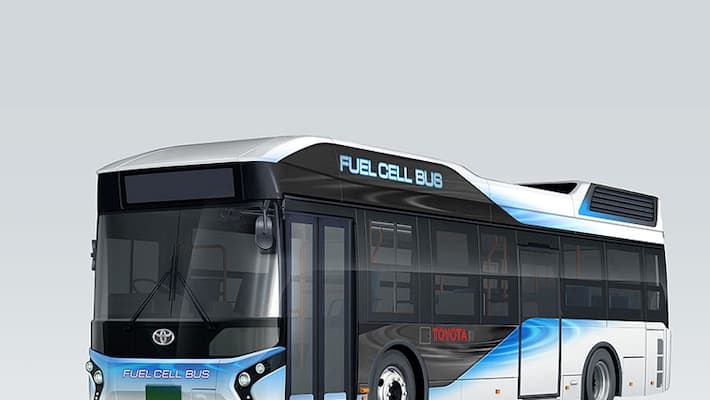 Toyota plans to unveil it's a fleet of fuel cell (FC) hydrogen buses, around 100, just before the arrival of the Toyko Summer Olympics of 2020.
 
What makes this bus interesting is the fact that it easily be used as a high-powered generator in case of an emergency.
 

According to their press release, "...in the event of disasters, such as at evacuation sites such as in school gymnasiums or, its electricity supply can also be harnessed for home electric appliance use."
The TFCS or the Toyota Fuel Cell Systems is said to be eco-friendly because there are no CO2 emissions, and have greater and better fuel efficiency.
 
The Japanese government plans to spend $6 billion on improving their infrastructure which include new land, air, and rail options.
Last Updated Mar 31, 2018, 6:39 PM IST