About 100 Keralites suspected to have joined ISIS: Kerala police
Kerala police revealed that as many as 100 Keralites are suspected to have joined the Islamic State
The police have collected over 300 voice clips and messages from WhatsApp, telegram messaging applications and other social media platforms
The latest audio clip from a Keralite woman in Syria states that several women and children are stranded there after they lost their husbands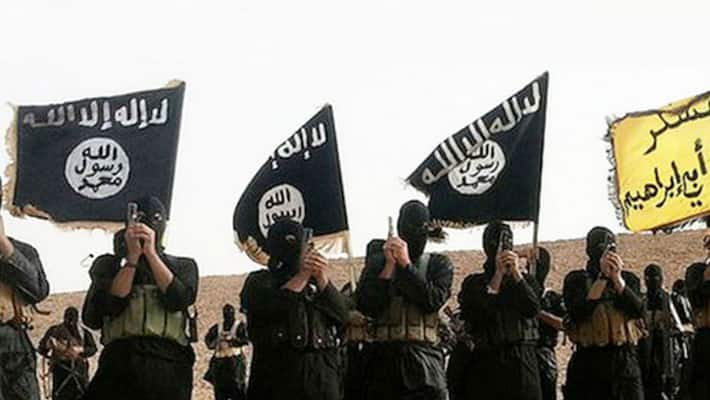 In a shocking development, Kerala police have collected evidence to prove that as many as 100 Keralites are suspected to have joined the Islamic State over the years.
The officials have collected over 300 voice clips and messages from WhatsApp, telegram messaging applications and other social media platforms, sources said.
The latest proof was an audio clip from a woman, wherein she can be heard informing her kin here about the death of her husband, who had joined ISIS.
Also read: Kannur native killed in Syria, wife sends voice message to relatives
The woman can be heard saying her husband Shajil was killed recently in the 'jihadi war'. According to the audio clip, she and her two children are still in Syria, the sources said.
The woman can be heard telling her kin that many Keralite women, who have lost their husbands, and their children are in Syria, they said. The voice clip was received by Shajil's brother. 
Police have another audio clip from one Qayoom, whose photos in the ISIS uniform are available on the Internet, the source said.
Read more: Are Kerala women being converted and trafficked to Syria as sex slaves for ISIS fighters?
Three men with suspected links with ISIS were arrested in the district on October 25. The trio, who had left Kerala years ago, were suspected to have visited Syria and reportedly received training from the terror outfit, police said.
Police had also seized photocopies of tickets and visa, proving that they visited Syria, the source added. The arrested were identified as Mithilaj, Abdul Razzak and Rashid, all of whom belonged to the district.
The National Investigation Agency is probing cases of disappearance of at least 21 people who had left Kerala under mysterious circumstances over a period of time and are suspected to have joined ISIS. Among them, 17 are from Kasaragod and four from Palakkad. They include four women and three children.
Last Updated Mar 31, 2018, 6:41 PM IST