Kavya death: Action against Alva's institution?
Kavya died in the hostel in Alva's school which was run illegally
Officer Ugrappa has submitted a report on the findings at Alva's School, college
He found that Alva's did not have permission to run residential school, hostel
Another finding stated that Victim Kavya was taken to a hospital which was run by the Alva's institutes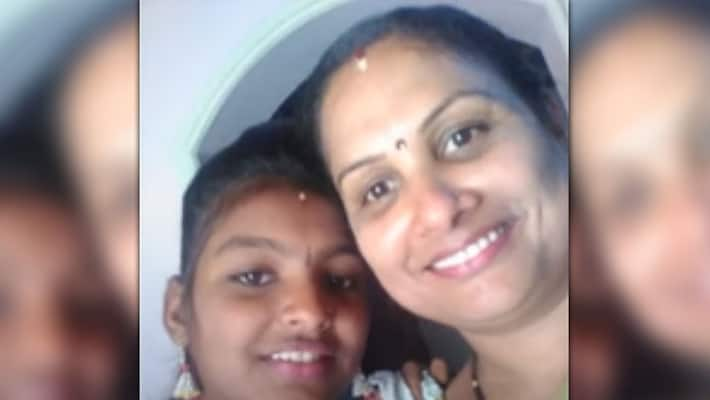 Kavya died in the hostel in Alva's school which was run illegally, said Ugrappa, Chairperson of the Expert Committee on Preventing Sexual Violence against Women and Children, who submitted his report on Alva's institutions following the death of Kavya, a badminton player and tenth standard student.
Ugrappa Giving another shocking information to Suvarna News, also said that Kavya's body was taken to a hospital which is also run by Alva's institutions.
In his report, Ugrappa has mentioned various points including that Alva's had only permission to run school and college whereas it was running residential schools, colleges and hostels illegally.
He gave more details and had said that about 26,000 students pursue their education (from LKG to PG) in Alva's Institute. Out of these, only 2,000 students are localites including 3,000 students who are given free education. Thus about 24,000 students are outsiders. Apart from those getting free education, others are charged anywhere between Rs 60,000 to Rs 2,50,000 as a fee.
Even if a student is charged with an average of Rs 1 lakh fee, the institute makes more than 2000 crore a year. Ugrappa has asked the government to take action against the institute based on his findings. He has submitted his report to the government.
Hostel no permission
There are no separate buildings for a hostel as the Institute does not have permission for it. The hostels did not have wardens and anybody could walk in, and the security was also not tight, observed Urgappa.
When the authorities told Ugrappa that they were running residential schools, he asked for the documents of permission. But the institute had permission only to run school and college and not for residential school or hostels.
Thus, Urgappa has directly blamed the college authorities negligence for the death of Kavya.
Ugrappa also enquired about the condition of the body of the student while taking her out of the noose. There was no information if she had urinated or passed the motion, as usually happens in the suicide cases.
Even taking her to the hospital belonging to the Alva's Institute and not allowing the parents to see the body before taking it to the mortuary and keeping it on the ice, gives way to suspicion, he said.
Last Updated Mar 31, 2018, 7:06 PM IST