Medical Mishap in Bengaluru: Boy's Life Lost Due to Doctor's Error
In a heart-wrenching incident, a 10-year-old boy named Preetam Naik lost his life in Konanakunte, Bengaluru, after receiving treatment for a fever at a private hospital. The young boy's tragic demise has raised questions about medical practices and negligence.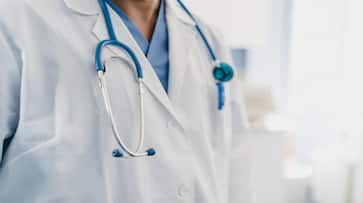 The unfortunate sequence of events began when Preetam developed a fever on October 6th. Concerned parents rushed him to a local private hospital for treatment. However, what should have been a routine procedure took a devastating turn when the attending doctor administered an injection, resulting in a severe reaction.
Protests and road blockade: Cauvery water dispute triggers unrest in Bengaluru; check details
Subsequently, Preetam's condition worsened as he experienced swelling and pain at the injection site. The family returned to the same hospital on October 7th, where the doctor prescribed a tonic and medication but failed to alleviate the boy's suffering.
With the pain persisting and the swelling increasing, Preetam was taken to another local private hospital on October 8th. It was there that a decision was made to transfer him to Rajajinagar ESI Hospital. Late in the evening on the same day, a surgery was performed on the injection site.
Tragically, the surgery revealed that Preetam's organs were not functioning properly, and his kidneys had failed. The family decided to transfer him to Narayan Hrudayalaya in a desperate attempt to save his life. However, their hopes were shattered as the young boy passed away while being transported from Rajajinagar ESI Hospital to Narayan Hospital.
Devastated by their loss, Preetam's grieving parents lodged a complaint against the doctors at Rajnandini Hospital, alleging medical negligence. The Konanakunte police registered a case under CRPC 174C based on their complaint.
Last Updated Oct 10, 2023, 4:06 PM IST