Protests and road blockade: Cauvery water dispute triggers unrest in Bengaluru; check details
As tensions persist between Tamil Nadu and Karnataka over the Cauvery water dispute, pro-Kannada organizations are gearing up for a road blockade on Tuesday near the Hoskote toll booth in Bengaluru. The planned blockade, spearheaded by Pro-Kannada activist Vatal Nagaraj, is a protest against the unresolved water-sharing issues between the two states.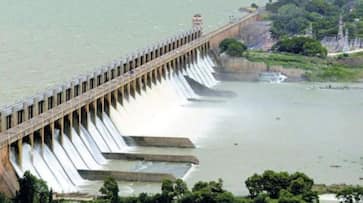 Last week, pro-Kannada organization members were detained by the police during protests related to the Cauvery Water issue. The Cauvery River is vital source of water  for both Karnataka and Tamil Nadu, serving as a primary source of sustenance for the regions. The protracted dispute over the distribution of Cauvery waters has fueled tensions between the states' governments.
Good news for Bengalureans: No increase in property tax, assures DyCM DK Shivakumar
The Cauvery Water Regulation Committee issued a directive mandating Karnataka to release 3,000 cusecs of Cauvery water at Biligundlu between September 28 and October 15, 2023. In response, the Karnataka government opposed this directive by filing a review petition in both the Supreme Court and the Cauvery Water Management Authority (CWMA).
The ongoing protest, spearheaded by the prominent activist Vatal Nagaraj, has drawn the participation of more than a hundred dedicated workers from various pro-Kannada organizations. 
Karnataka Chief Minister Siddaramaiah voiced his dismay regarding the Cauvery Water Regulation Committee's order, highlighting the state's incapacity to adhere to the mandated water release due to the existing circumstances. The decision led to political upheaval, with former CM Basavaraj Bommai criticizing the current government for not demonstrating a commitment to safeguarding farmers' interests.
Tamil actor Siddharth takes issue with Shiva Rajkumar's apology after press conference disruption
The Karnataka government had previously cited severe drought conditions in parts of the state to justify withholding water supply to Tamil Nadu. However, Tamil Nadu countered by accusing Karnataka of deceit to safeguard its own water supply.
Vatal Nagaraj, a prominent figure in the pro-Kannada movement, has joined the demonstration at the Hoskote toll booth, lending his voice to the cause. 
In a statement, Vatal Nagaraj emphasized the significance of the highway blockade, asserting that it would draw the attention of the Prime Minister and raise awareness about the importance of the Cauvery issue. He called for unwavering determination in the fight and criticized the government for its water release decisions.
Protesters have been vocal and passionate, with slogans echoing at the toll plaza. In response, the police arrested some individuals and boarded them onto a KSRTC bus. Pro-Kannada organizations have staged a sit-in protest on the road, causing a traffic jam in the vicinity of the toll booth.
 As tensions escalate, the protest has disrupted normal traffic flow in the area.
Last Updated Oct 10, 2023, 1:58 PM IST