Karnataka to raise age for access to tobacco products to 21, ban hookah bars
In a significant move aimed at safeguarding the health of youth and children, Karnataka's state government has announced a ban on hookah bars across the state. This crucial decision -- led by Health Minister Dinesh Gundurao and Youth Empowerment Minister B Nagendra -- was reached during a meeting held at Vikas Soudha on Tuesday, where it was proposed to amend the 'Cigarettes and Other Tobacco Products Act (COTPA)' to enforce the ban effectively.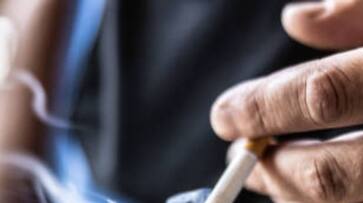 Health Minister Dinesh Gundurao, addressing a joint press conference, emphasized the government's commitment to taking strict action against tobacco products, including hookah bars. The proposed amendments will not only prohibit the sale and consumption of tobacco products near schools, temples, and hospitals but also raise the age limit for purchasing tobacco to 21 years, up from the existing 18 years specified in the COTPA Act.
Minister Nagendra stressed the importance of prioritizing health by making Karnataka a drug-free state, considering the detrimental impact of hookah bars on the well-being of young people. The government plans to conduct awareness programs at various levels, based on a comprehensive study conducted by Dr Vishal Rao, an oncologist at HCG Cancer Center on drug-related issues in the state.
Furthermore, the ban will extend to the sale and service of tobacco products in public places, including schools, temples, and hospitals. The COTPA Act will undergo amendments to ensure strict enforcement of these measures.
5 dangerous hazards of Smoking on your Health
With increasing youth attraction to hookah bars and concerns about the adverse effects on their health, the government is determined to collaborate with local organizations and the police department to combat drug consumption in these establishments. 
Minister Dinesh Gundurao emphasized that this proactive stance is essential to curbing the allure of drugs and substance abuse among the youth, with the focus on addressing the root causes of these issues.
Last Updated Sep 20, 2023, 1:22 PM IST