Karnataka schools to serve special nutritious meals with eggs, announces Education minister
Education Minister Madhu Bangarappa has unveiled a new initiative to provide special nutritious food with eggs to school children in Karnataka, set to commence on November 23. This program, aimed at children in government schools, is part of a broader strategy to enhance education quality while addressing nutrition needs.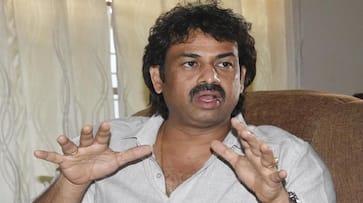 Minister Bangarappa outlined the government's commitment to improving the overall educational experience while speaking to media persons . Notably, private organizations like Azim Premjee and Infosys will collaborate to provide training for teachers. This initiative seeks to empower educators and enhance the learning environment.
Karnataka: CM Siddaramaiah labels HD Kumaraswamy as the political villain; check details
Furthermore, discussions are ongoing regarding the reduction in the size of textbooks, which could potentially streamline the curriculum for students.
In a move to bolster the education sector, the government plans to recruit 20,000 teachers in the upcoming year. Among these, 15,000 will be regular teachers, while 5,000 will specialize in music and physical education. However, some recruitment challenges have arisen, with legal issues currently under consideration in court. The resolution of these matters on the 30th may enable the appointment of an additional 4,000 teachers.
Last Updated Oct 28, 2023, 2:21 PM IST