Karnataka plans to explore on state-owned airlines: Minister M B Patil
The Karnataka government is considering establishing state-owned airlines to improve intra-state air connectivity. Minister MB Patil has discussed the proposal, including aircraft acquisition and leasing, to enhance convenience for commuters traveling within Karnataka. This initiative aims to simplify local travel and facilitate tourism to various regions in the state.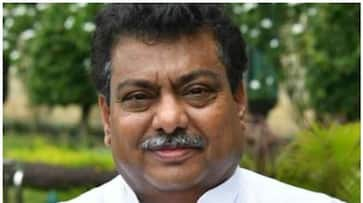 Karnataka government is considering the establishment of state-owned airlines to enhance air connectivity between cities within the state, the Minister of Industries and Infrastructure Development MB Patil announced on Saturday. "We have analysed the information on the cost of purchasing and maintaining aircraft," the minister said.
This development follows the recent state government decision to take control of Shimoga airport and manage four additional airports within Karnataka. To manage these airports, the state is planning to create a dedicated airport authority at the state level, which will aim to improve connectivity between different cities within the state.
Karnataka: Controversy arises over use of Hindi language on signboard at newly-inaugurated Shivamogga airport
Minister MB Patil shared this information during a press briefing and said that he has conducted a discussion with the owner of Star Airlines, who he has close ties with. Each branded aircraft's estimated purchase cost is approximately 200 crores, totalling 600 crores for the acquisition of three aircraft. 
However, leasing the aircraft would be a cost-effective alternative, with an estimated cost of 600 crores, which he said was reasonable for the government. He further recommended conducting a feasibility study for these proposals.
Patil clarified that the objective of these state-owned airlines is to enhance convenience for commuters travelling between different cities within Karnataka, rather than providing free travel for Chief Ministers and Industries Ministers. Additionally, the government is taking steps to develop heliports and helistrips in four regions of the state to facilitate travel to tourist destinations like Chikkamagaluru, Kodagu, Dharmasthala, and Hampi.

In terms of intra-state connectivity, officials explained that state-owned airlines would simplify local travel within Karnataka. As part of this initiative, the state is considering operating state airline flights on routes such as Mysuru-Bengaluru, Bengaluru-Kalaburagi, and Mangaluru-Bengaluru. The minister mentioned that discussion with a former senior officer of Air India regarding these proposals.
Karnataka minister invites Tesla to invest, calls state as an 'ideal place'
Earlier, the Airports Authority of India managed airports in the state. The state government had made significant investments in infrastructure development, including land acquisition, terminal construction, and runways. However, maintenance costs, amounting to 5-8 crores annually, were transferred to the state government. To address this, the state government has decided to take over the maintenance of these airports.
The construction of Vijayapur Airport is expected to be completed by April 2024, with ongoing work on airports in Bellary, Karwar, and Hassan. These airports will also be maintained by the state government.
Last Updated Sep 2, 2023, 5:20 PM IST