Karnataka: BJP leader NR Ramesh urges halt to BBMP marshal's services in Bengaluru
NR Ramesh, Bengaluru South District BJP President, criticizes BBMP's marshals as a financial burden, demanding their discontinuation. With an annual expenditure of Rs. 24.18 crore, he questions their effectiveness in waste management and highlights discrepancies in reported deployment and salaries. Ramesh suggests reallocating 750 marshals for improved oversight.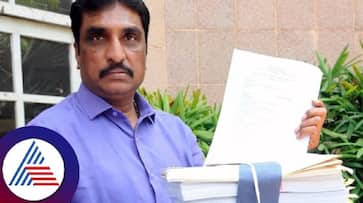 NR Ramesh, the President of the Bengaluru South District BJP Unit, has raised concerns over the deployment of marshals by the BBMP (Bruhat Bengaluru Mahanagara Palike), branding them as an unnecessary expense for the civic body.
Ramesh has directed his demand to discontinue the services of these marshals, citing them as a financial burden akin to a "white elephant" for the BBMP. In a complaint addressed to Corporation Administrator Rakesh Singh, DCM DK Shivakumar, and BBMP Chief Commissioner Tushar Girinath, Ramesh pointed out the extensive deployment of marshals in various areas of the city.

After BBMP Marshals, target set for Bengaluru cops to levy fines for not wearing masks
The marshals were primarily appointed to enforce waste segregation, monitor tipper auto attendance in wards, and penalize individuals for littering in public spaces. The allocation of 384 marshals encompassed markets such as Russell Market, Madiwala Market, Kalasipalya Market, and landfilling stations. Additionally, 366 marshals were assigned duties at Indira canteens, waste treatment plants, commercial complexes, and lakes.
Ramesh highlighted the considerable financial expenditure incurred by the BBMP due to the salaries paid to these marshals. He mentioned that a whopping Rs. 24,18,40,656 is spent annually for their services. The cumulative expenditure from 2017 to the present stands at Rs. 157,19,64,264.

Target set for BBMP marshals to levy fines in Bengaluru
Expressing dissatisfaction with the performance of these marshals, Ramesh questioned the corporation's low success rate despite the substantial investment. He pointed out shortcomings in waste segregation, rampant garbage accumulation in areas like Udyan Nagar, and discrepancies in the operation of tipper autorickshaws.
Additionally, Ramesh alleged discrepancies in the reported number of marshals deployed, stating that the Department of Sainik Welfare & Re-settlement pays its marshals significantly lower salaries compared to those indicated by BBMP records. He urged a thorough investigation into the actual deployment of 750 marshals, proposing their reassignment to the BBMP headquarters for better monitoring.
Last Updated Nov 20, 2023, 12:16 PM IST